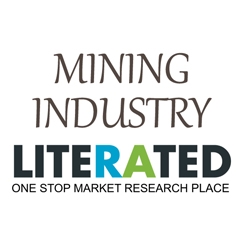 Bangalore, India, September 24, 2015 --(
PR.com
)-- Even with the price of oil touching historic lows and even as energy costs comprise a huge part of the operational costs; the mining industry does not seem elated. They are still looking at procuring and establishing alternative forms of energy like solar or wind energy.
The lowering of oil prices due to overproduction and slowing of demand may be seen by some in the mining industry to stop exploring alternative energy sources and replacing the existing fuel sources with renewable energy at lower prices.
The costs of energy comprise a sizable chunk of the operating expenses. According to conservative estimates, energy comprises about 20- 25% of the total operational costs of mining for certain metals and minerals.
Therefore, it is arguable that the lowering of oil prices would lower the operational costs of mining. It can similarly be argued that the present very low price of global crude oil can be a boon to the mining industry.
However, mining experts claim that the mining industry should not be overwhelmed by the low petroleum prices. The costs for petroleum that mining company incurs does not only comprise of the actual price of oil, but includes costs that are incurred for payment of custom duties, petroleum charges, refining costs and the expense of transportation to a given site. These additional prices increase the cost of oil for mining companies.
Experts from the mining industry are of the view that the impact of lower oil prices will be felt in the short term, but it is not a game changer over the long term. This is because there is a strong belief in the market that the prices of oil in the global market would not remain at $40-$50 per barrel in the long term. Additional costs of procuring and transporting oil have also not lowered. Moreover, any new mine takes at least 3 to 5 years to begin production.
Therefore, for new mines, the lowered oil prices would not be a boon in the long run as the prices of oil would most probably rise by the time actual production is to begin. Moreover the life of an average mine can be also long as 25 to 30 years and hence exploring alternative and viable means of energy is an option that the mining industry is still looking into.
Therefore, while the mining industry is looking at the lowered oil prices as purely a short term benefit, long term benefits for the mining industry in terms of energy can only be obtained from finding out and establishing alternative forms of energy.
For more research reports on Mining Industry visit
https://literated.com/industry/Mining-Industry
About Literated.com
Literated.com is a one stop market research and e-commerce platform catering to the needs of businesses and knowledge workers who are dependent on market research information for their work.
Visit https://literated.com for more info.