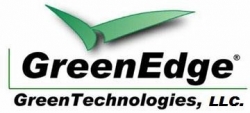 Jacksonville, FL, September 25, 2015 --(
PR.com
)-- GreenTechnologies, LLC. is pleased to announce that its' research and technology development project for a sustainable nutrient removal, recovery and conversion system has been awarded a Small Business Innovative Research (SBIR) Phase I Award from the United States Environmental Protection Agency (EPA). As one of only 19 companies among the 149 applicants nationwide to receive this prestigious award, GreenTechnologies will obtain a SBIR Phase I contract for up to $100,000 to develop the company's groundbreaking phosphorous removal and recovery technology. GreenTechnologies will have the opportunity to apply for a Phase II contract of up to $300,000 to further develop their technology for the marketplace when the project is commercially viable. As part of their Phase II project, GreenTechnologies will seek $100,000.00 in outside investment which will be matched by the EPA for commercialization of its technology. Phosphorus pollution in lakes, rivers, and other aquatic environments, represents one of the most perilous and costly environmental challenges in the world today. Phosphate runoff and leaching stimulates algae growth in water bodies leading to lower oxygen levels and culminating in dense vegetation growth and increased mortality in aquatic life. However, phosphorous is also a precious and increasingly scarce non-renewable resource that plays an integral role in food production. The ultimate goal of this innovative research and development project is to develop and commercialize a revolutionary phosphorus removal and recovery technology that not only removes phosphorous from impaired water bodies but also recycles those recovered nutrients into a sustainable environmentally friendly slow-release fertilizer. Scientific research and innovation motivated by the philosophy of environmental sustainability is the foundation upon which GreenTechnologies was founded.
"This innovative technology will provide a sustainable solution for the recovery of phosphorus from a water pollutant and recycle it into a valuable and environmentally friendly commodity, exemplifying the values and principles of our company." - Dr. Amir A. Varshovi, CEO and Founder of GreenTechnologies, LLC.
If you would like more information about this topic you can visit the EPA's website at
http://cfpub.epa.gov/ncer_abstracts/new/index.cfm/fuseaction/recipients.display/rfa_id/586/records_per_page/ALL
Environmentally Sound – Agronomically Superior – Technologically Advanced
About the Company: Green Technologies, LLC (GT) is a Florida company which was established in 1999. GT develops innovative technologies and processes to remove and recycle nutrients from water and waste water. GT recycles these renewable resources into slow release environmentally friendly fertilizers under the brand name GreenEdge®. GreenEdge® products are sold both commercially and residentially and can be found on HomeDepot.com, Amazon.com and in Ace hardware stores and other garden centers around the country. GT maintains corporate offices in Gainesville and Jacksonville, FL and production facilities in Jacksonville, FL with a future production facility located in Lakeland, FL.
Chief Executive: Officer: Dr. Amir A. Varshovi is President and CEO of Green Technologies. He holds both a Masters and a Ph.D. in Environmental, Soil and Water Science from the University of Florida; a Certification in Industrial Fermentation Technology from MIT; a B.S. in Chemistry from the University of South Florida; and has over 20 years of experience in the industry. Dr. Varshovi is the 2014 recipient of the Small Business Person of the Year Award for the State of Florida by the United States Small Business Administration and an inaugural Award Winner of the Gator 100.
Chief Operating Officer and General: Counsel: Ms. Marla K. Buchanan, JD, is the Chief Operating Officer and General Counsel for GreenTechnologies, LLC. Ms. Buchanan is one of the founding members of GreenTechnologies, LLC. Her role includes sustaining and improving upon the efficient and effective operations of GreenTechnologies, while also identifying, planning, and implementing large-scale projects for the organization's long-term strategy and expansion. Prior to joining GreenTechnologies full-time, Ms. Buchanan was a shareholder at the prestigious Jacksonville law firm of Rogers Towers, P.A. Ms. Buchanan has received an AV Preeminent Rating from Martindale-Hubbell, which is a distinction reserved for only the most successful and dedicated attorneys. Ms. Buchanan received her Juris Doctorate from the University of Florida's Levin College of Law and is an active member of the Florida Bar association.
Commercial Analyst: Alexander Varshovi, MBA, is a graduate of the University of North Florida's Masters of Business Administration Program, and serves as a Business Analyst for GreenTechnologies. Mr. Varshovi has worked for GreenTechnologies in various capacities including but not limited to financial analysis, managerial accounting, and marketing. Alexander Varshovi has exploited his business knowledge to successfully serve as a financial analyst in capital budgeting projects, and to generate financial reports for internal performance assessments. In addition to his work in financial analysis and managerial accounting, Alexander Varshovi has been a successful leader in several of the company's recent marketing projects, such as the development of e-commerce channels, redesigning the company's website, and establishing an effective social media presence.