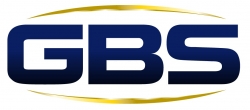 Springfield, MO, September 28, 2015 --(
PR.com
)-- Group Benefit Services (GBS) is pleased to announce that David Harvey has been named as the newest Regional Marketing Director (RMD). Mr. Harvey joins the growing GBS marketing team due to GBS' market expansions and will be serving certain regions within the Florida market.
Mr. Harvey joins GBS with well over thirty years of expertise in employee benefits and has been engaged in all aspects of health and welfare plans, with an emphasis on self-funding.
Mr. Harvey most recently spent eight years with the International Foundation of Employee Benefit Plans, where his responsibilities included teaching Certified Employee Benefit Specialist (CEBS) courses, as well as creating and writing educational materials to train and educate brokers across the country in the area of employee benefits, particularly self-funding.
As Regional Marketing Director, Mr. Harvey will serve as the regions point of contact to implement technology based self-funded health plans. GBS President and CEO James M. Deren stated, "As GBS continues to expand our presence, we are confident that Mr. Harvey's substantial experience and in-depth knowledge of the self-funding industry will greatly enhance our ability to deliver specific goal oriented results for our clients."
Group Benefit Services (GBS) is an insurance claim technology organization headquartered in Springfield, Missouri. GBS has twenty-five years of experience in creating and administering self-funded health plans. A high level of flexibility and proven expertise gives GBS the ability to accommodate a diverse client base by developing innovative solutions, offering market-competitive pricing, and providing high quality service to help all clients achieve their individual objectives of lower healthcare costs, optimal health outcomes, and positive member experience. For more information about Group Benefit Services, Inc. (GBS), visit
www.gbs-tpa.com
.