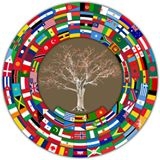 West Hollywood, CA, September 29, 2015 --(
PR.com
)-- World Orphanage Foundation 3rd Annual Gala 2015 "Meet A Friend For A Cause" Event, will be held on Thursday, October 8th, 2015, at the JGerard Peace Gallery, Galerie Montaigne, and Rhodium Floors in West Hollywood, California.
Sponsors:
LeoBella Inc, The Kohan Group, Ariana Rugs, LA Linen, JGerard, Rhodium Floors, Galerie Montaigne, LNR Production Studio, Flavor of India, BCN, Sweet Serenity Desserts, Unique Florals by UBE, High Class DJ, LA Tutors123, Elaine Green, Hint Water, Summerland Wine, Real Men Cook Foundation, Springland International, J Cube Sureloc, T Rex Media, Wine Expo, Sugar and Spyked, and imports exotica presents:
The World Orphanage Foundation (WOF) mission is to provide a platform that unifies foundations and resources for orphans suffering from child abuse, abduction, homelessness and child molestation, also helps facilitate community outreach programs around the world. Driven by their universal compassion for children, WOF works globally to deliver safe and stable living conditions directly to displaced children. The organization works with UNICEF and currently serves more than half-a-million children worldwide.
This year's event, scheduled for 10-08-2015 from 7:00pm to 10:00pm. Location: 8611 Melrose Ave, West Hollywood, CA 90069. The event is expected to attract attendees from all around Southern California, reflecting a diverse array of community youth leaders, public officials, actors, musicians and business owners.
www.worldorphanage.org
info@worldorphanage.org
323-470-3549
805-304-5188
310-651-7154