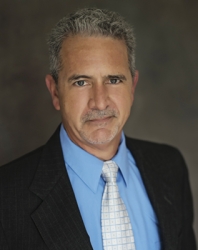 Charlotte, NC, October 01, 2015 --(
PR.com
)-- WK Dickson announced that Phil Cannon has joined the firm as Vice President and Regional Manager in Atlanta, Georgia. He will assume the responsibility for the operation of the firm's office in Atlanta and will play a significant role in the growth of WK Dickson's overall aviation practice across the southeast.
Just prior to joining WK Dickson, Phil served as the Manager of Airport Programs for the FAA's Atlanta Airports District Office (ADO) where he managed an $80 million annual discretionary planning budget. He also served as the state block grant liaison, where he was responsible for the funding, planning, technical assistance and program oversight of all general aviation airports in Georgia.
While with the ADO, Phil gained extensive experience in the airport improvement program (AIP), passenger facility charge (PFC) program, and the national plan of integrated airport systems (NPIAS). He also served as the primary contact with high-level local, state and federal officials and worked closely with airport planners, programmers, engineers, consultants, airport authorities, and other FAA lines of business to ensure agency policy regulations and standards are interpreted and applied correctly and uniformly.
Phil is a graduate of Clemson University in Electrical Engineering and served in the United States Air Force. He has over 34 years of federal service in aviation and brings to the team unparalleled experience in the planning and development of airports ranging from large hubs to non-primary general aviation airports. He offers extensive experience in the airport's organizational structure as well as other lines of business as it relates to the FAA. Additionally, Phil has extensive experience with the implementation requirements of radars, transmitters/receivers, glide slopes and localizers, approach and runway lighting systems, automated weather observation systems, approach procedures, marking and signage at general aviation facilities as well as some of the world's busiest commercial airports.
"With a diverse background in airport policy and funding programs, Phil has been a strong advocate for the airports he has worked with in Georgia and the Carolinas while with the FAA," said David L. Peeler, President & CEO. "He brings to our firm that same enthusiasm and expertise that will help our airport clients reach an even greater level of success."