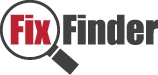 Grapevine, TX, October 19, 2015 --(
PR.com
)-- One of the biggest fears of the smartphone owners today is any type of damage to the screen, and rightly so. Cracks and shatters in the glass can render the touchscreen technology useless, and even with a traditional keypad, the inability to see what activity is being performed on-screen severely limits the phone's functionality. For those who depend on their phone for a variety of day to day personal and business-related tasks, this can be downright debilitating. Millions of people nowadays are counting on their phone for a whole lot more than they realize.
Leave It To the Professionals
It happens to a lot of people: Whether they've dropped their phone, sat on it one too many times, or haphazardly tossed it into a purse or a book bag, their screen is laced with cracks. Thankfully, when it comes to phone damage and repair, cracked screens are one of the most common issues, and with FixFinder, the mobile phone users have no difficulty finding a local cracked screen repair service both in their area and in their price range to get them reconnected as soon as possible. Though a lot of smartphone owners might be tempted to attempt the repairs themselves, it's wise to avoid any further complications. There's no comparison to having the cracked screen repair service done by a trained professional; attempting DIY repairs could result in further issues, or worse yet, irreparable damage and a useless phone.
A Faster, Easier Way to Seek Repair
FixFinder makes finding a nearby cracked screen repair service easy and hassle free. The mobile phone users can cut out the stress of searching for an open tech shop only to discover that they don't service their type of phone, or fruitlessly attempting to find one of their service provider's outlets. By simply entering their zip code and phone model, the mobile users can instantly be presented with a list of cracked screen repair service providers in their area, with the opportunity to get a service quote or to easily connect for more information.
A cracked phone screen doesn't have to be a panic-attack or a misfortune any more. Numerous cracked screen repair service professionals are only one quick search away, and ready to help the mobile users solve this common—and quite fixable—cell phone issue. The smartphone owners can easily find the best repair service in their area, by logging on to
Fix Finder
.