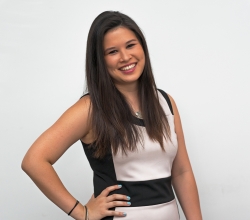 Beijing, China, October 24, 2015 --(
PR.com
)-- With China's ever evolving working population and rising education standards, its job market is in a bit of a mess. With over 7 million new graduates every year, matching the right job with the right job seeker is a huge task for any HR manager in China. (Source: http://www.bbc.com/news/business-28062071)
One start up, JingJobs, is looking to connect young bilingual graduates with start up opportunities in Beijing and Shanghai through the "HR Butler" - fast, flexible solutions for start-ups and aims to provide quick, adaptable HR to solve any problems.
When Samantha moved to Beijing from Sydney after graduating, she was fed-up with trawling through pages and pages of messy, unorganized job listings - majority of which were for English teaching positions. "In my own job hunting search for stimulating job opportunities, I noticed the lack of visibility of high quality jobs and internships within exciting start ups and SMEs in Beijing," said Samantha.
Born out of frustration with her own job-seeking process, Samantha wanted to create a community where job seekers could support each other in their time of transition. Inspired by her own struggle as a young graduate in China, she began the process of forming
JingJobs
. Targeting internationally educated, international minded bilingual millennials, JingJobs launched as a beta job platform in early April 2014.
Due to the fragmented nature of how millennial job seekers access information and opportunities these days, Samantha channeled her marketing efforts into social media, targeting Chinese platforms frequented by her generation, such as Weibo and WeChat as well as Instagram, Facebook, Twitter. Over the last year, JingJobs has gained over 23,000 subscribers to their social media channels, and a loyal following of over 62200 on just WeChat alone. (Source: JingJobs)
From research conducted by JingJobs, they found that a large number of SMEs or start ups in early stages find it extremely challenging to find good quality staff and turn to hiring family, friends or people within their existing networks. By their limited pool of candidates, they are unable to source a diverse team with the necessary skills and knowledge for their initial launch. This is where JingJobs comes in. 

By focusing on how younger jobseekers really access information, JingJobs is able to tap into high caliber candidates from their own job platform as well as other distribution channels and networks. It also places a strong emphasis on employer branding, where they can assist in boosting SME's appeal to young graduates and job seekers through a number of ways, such as enhancing their LinkedIn presence, feature their company on JingJobs social media, as well as hold pop up events such as presentation salons, job fairs and entrepreneurship related activities. Based off movie characters, they offer 3
HR Butler
packages: Tony Stark's right-hand man, JARVIS, Batman's ever-faithful Alfred, and Downton Abbey's obsequious Carson, each priced accordingly.
With multiple collaborations under their belt, JingJobs has partnered on campaigns and events with big names like LinkedIn's newest Chinese app Chitu, Uber Beijing and local start up Grabtalk. (Source: JingJobs)
Since the launch of JingJobs, they have successfully connected over 190 candidates with internship and entry level positions in Beijing, Shanghai, Guangzhou and Hong Kong. (Source: JingJobs)