NorthernAxcess Appointed as Iridium Authorized Repair Center in the USA
NorthernAxcess announces it is now an iridium approved Authorized Repair Service Center for iridium satellite phones in the USA. NorthernAxcess has proven its expertise as one of the authorities on satellite phone repairs over the years & now Iridium has awarded NorthernAxcess as one of its Authorized Repair Centers which will specialize in satellite phone repairs, trends in manufacturing, and decreasing repair turn-around time.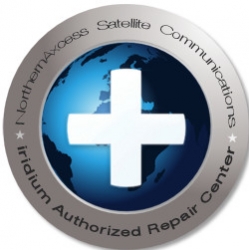 San Diego, CA, November 03, 2015 --(
PR.com
)-- NorthernAxcess Inc. has been separating themselves within the satellite communication industry, and setting trends since their beginning, with their Repair Department as one of the epicenters of its assistance in its involvement, and evolution in the satellite communication industry through the study of trending product manufacturing, engineering recommendations, and general repairing of satellite phones.
NorthernAxcess involvement has been mostly centered around iridium satellite phones due to the fact that the iridium satellite network is one of the largest most efficiently reliable, & totally global voice & data satellite networks in the satellite communications field used, and owned by at least every boater, aircraft pilot, global traveler, extreme outdoors persons, hunters, oil & gas industries, military organizations worldwide, & even movies that display satellite phones usually always tend to show an iridium satellite phone in action.
The reason for this is their equipment does tend to be a bit more expensive, but with good reason as mentioned above. Thus those that own them want to keep them going no matter what it takes to keep their lifeline to the world around them operating, and likely do not want to have to wait too long to get their life saving equipment back to them.
So now through long talks, & meeting with iridium on such issues, iridium has decided that NorthernAxcess is a suitable counterpart as one of their Authorized Repair Centers to assist with repair turn around times, and the studying of trends.
Iridiums Awarding NorthernAxcess Inc. as an official ARC, or Authorized Repair Centers will be a large step forward in iridiums future as new products continue to be released in a new, and evolutionary satcom technological world, which needs third parties such as NorthernAxcess Inc. that are devoted to the growth of both iridium, and the satellite communication industry. This means that NorthernAxcess Inc. will be there to assist iridium in any means possible where they need them.
However as for now, you can bet NorthernAxcess Inc., and their newly awarded Authorized Repair Center status will be developing in many ways, and making sure that their clients across the globe continue to receive operational iridium service on all their satellite phones models whatever they may be, reducing repair turn-around time, making one-on-one calls, and using such data to assist iridium in making sure all stays well in many newly developing avenues of software, and equipment.
With any questions, or concerns on an iridium satellite phone please feel free to
contact us
, as well as visit our
NorthernAxcess Satellite Phone Repair Page
. To send in a repair you will need to fill out a simple
RMA form
, and email, or call for an RMA number. from there you just print out the form, sign it, and put it in the package along with your satellite phone in question.
Contact
NorthernAxcess Satellite Communications
Remy Paul
877-299-9931
https://www.northernaxcess.com
https://www.facebook.com/pages/Northernaxcess-Satellite-Communications/145287465630013

Contact