Made in Lowell Powers Craft Beer Walk with Veloxity
Attendees of 2015 Craft Beer Walk Able to Charge Mobile Devices via Veloxity Kiosks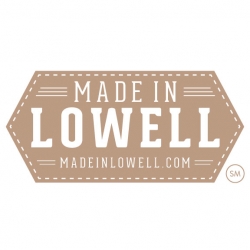 Lowell, MA, November 13, 2015 --(
PR.com
)-- Made In Lowell, the economic and community development organization designed to produce a positive economic impact of visitor and consumer spending in Lowell, announced today a partnership with Veloxity, a phone charging kiosk company, to provide their commercial cell phone charging kiosks to the attendees of the 2015 Lowell Craft Beer Walk.
"Our team is delighted to partner with Made In Lowell to bring attendees unfettered access to their mobile devices," noted Krassi Popov, Veloxity CEO. "Events like the Craft Beer Walk have a positive economic impact on the restaurants, bars and other shops. With the addition of our kiosks people will be less likely to leave early due to dead battery anxiety."
Event organizers, promoters and other businesses increasingly provide charging stations to attendees to improve satisfaction and retain the free viral buzz created by frequent smartphone use. Large public events place strain on the battery life of mobile devices. If coverage is inadequate in the area, battery life suffers even more as the device continuously searches for a signal. A charging kiosk with private and secure lockers such as the Veloxity model offers the opportunity for safe charging while at an event or venue.
"We're excited to be partnering with Veloxity for this year's Craft Beer Walk," said Tobias Marx, Founder and CEO of Made in Lowell. "People want to be able to share their experience with our community events through photos and social networks and the charging kiosks will help ensure their experience is not diminished by a lack of power for their mobile device."
The Lowell Craft Beer Walk is an adult only event scheduled for November 14, 2015 and will feature more than 16 participating breweries. Additional information and tickets for the event can be obtained by visiting http://www.craftbeerwalk.com/
About Made in Lowell
Made In Lowell is an economic and community development organization whose primary function is to create an effective mix of events, marketing, sales, and service programs, which are designed to produce a positive economic impact of visitor and consumer spending in Lowell and to deepening community connections.
About Veloxity
Veloxity (http://www.veloxity.us) is a B2B solutions provider that rents and sells commercial cell phone charging kiosks. Its flagship charging kiosk with secure lockers is used at events such as trade shows, conferences, conventions, and venues such as universities, and hospitals. Headquartered in Boston, MA, the privately held company was founded in 2013 and is focused on increasing customer satisfaction, foot traffic, revenues, and smartphone battery power for stakeholders nationwide.
Contact
Made In Lowell
Tobias Marx
978-364-1132
www.madeinlowell.org

Contact