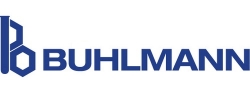 Amherst, NH, November 16, 2015 --(
PR.com
)--
BÜHLMANN Laboratories
is proud to announce the establishment of its North American affiliate,
BUHLMANN Diagnostics Corp (BDC)
. Located in a state-of-the-art facility in Southern New Hampshire, the BDC team collectively represents over 100 years of experience in serving both clinical and basic science research laboratories. Effective January 1, 2016, BDC will be exclusively offering the
BÜHLMANN products
(currently available through ALPCO Diagnostics) directly to their North American customers, along with BÜHLMANN's outstanding customer-focused service and support.
BÜHLMANN Laboratories
has been pleased to serve their customers for more than 20 years through ALPCO Diagnostics and they have truly appreciated this partnership. As BÜHLMANN has continued to develop and grow its product portfolio, it became clear that the best way to serve their customers was directly through a local BUHLMANN affiliate.
"The establishment of BDC is a statement of the importance of our customers, and our commitment to understanding their needs," said Thomas Hafen, CEO of BÜHLMANN Laboratories. He continued, "We feel that a North American affiliate will help us foster closer relationships and enhance our customer support interactions as well as meet their requirements for future BÜHLMANN products. We are excited about this new affiliate and the BDC team looks forward to serving our customers."
BÜHLMANN customers should contact
BUHLMANN Diagnostic Corp (BDC)
to set up their new account to facilitate a seamless transition or call 844-300-9799 for full details.