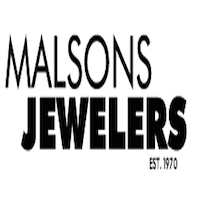 Brooklyn, NY, November 26, 2015 --(
PR.com
)-- Where do you go when you are looking for a jewelry store that offers brilliant diamonds, beautiful fine jewelry, timepieces, treasured gifts and custom pieces, and is committed to providing customers with unparalleled customer service and industry expertise that allows you to feel confident and excited about your purchases? Why Malsons, of course!
With nearly 50 years of solid relationships and loyal, happy customers, Malsons Jewelers has been consistently recognized as a leader in the jewelry industry for unmatched customer service, quality and integrity. These very qualities are what led to Malsons Jewelers recent selection as a member of Preferred Jewelers International. As a member of Preferred Jewelers International, Malsons Jewelers joins an elite international network of independent retail jewelers who are dedicated to providing excellence in service, support and value, and also offer the Preferred Lifetime Nationwide Warranty, which is included at no additional charge.
The Preferred Lifetime Nationwide Warranty fully guarantees workmanship and materials on customer purchases. If service is required, the customer would simply go to a Preferred Jeweler and it will be repaired and serviced at no charge. The Lifetime Nationwide Warranty program also includes the replacement of any missing diamonds up to 0.20 ctw.
The added benefit of Malsons Jewelers offering the Preferred Lifetime Nationwide Warranty to their clientele is unquestionably something that brings the luxury of Manhattan right into Brooklyn. Malson's Jewelers give their customers something to appreciate and take advantage of for years to come.
For more information on Malsons Jewelers, visit the store online at: http://malsonsjewelers.com/ or contact either of the two Malsons Jewelers locations. For Malsons Jewelers in Bay Ridge, call (718) 491-6666 or Kings Plaza at (718) 253-6236.