Shop at Angara's Holiday Sale - Happiness Delivered Within a Week
The great holiday sale at Angara includes a wider selection of semi-precious and Illusion Set diamond jewelry – your treasures chosen with love will be delivered within a week.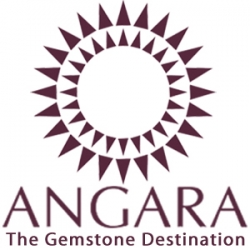 Los Angeles, CA, December 15, 2015 --(
PR.com
)-- The season of gifting is here and the Great Holiday Sale at Angara is here to celebrate the spirit of the season. Angara is making a special effort to enrich your holiday shopping experience by delivering your gifts within a week. Now you don't need to wait till just the day before Christmas for all your gifts to arrive.
Special occasions call for special choices, just so that you have more to choose from, Angara has introduced a wider collection of jewelry in semi-precious stones like Peridot, Tourmaline, Citrine, Blue Topaz, Garnet, Amethyst, Black Onyx, Opals and more to make your shopping experience more pocket-friendly.
Angara's new line of
Illusion Set diamond jewelry
has been created so you can add more sparkle and happiness with your eyes on a budget. Infusing brilliant artistry in their collection, Angara presents diamond jewelry that gives you the joy of wearing diamonds that look like gorgeous solitaires.
Choosing a gift is exciting and Angara now gives you the choice to build your own diamond jewelry to add to this excitement. Here you can choose the cut of the diamond (round, princess, pear, marquise, oval, radiant, emerald, heart, cushion and asscher), the carat weight, color and clarity of your stone. Now you can find the perfect diamond ring or diamond pendant of your choice from over 1500 designs each in rings and pendants.
Here's how Angara is helping you save big this Holiday Season:
· Free Shipping across all states in USA and on all international orders above $500
· 15% extra discount site wide on already reduced prices
· Easy Pay options with 0% Finance that help you shop now and pay later
· 110% refund policy
To make this sale even more irresistible Angara is giving out free gifts and surprise in-cart gifts that will make them your chosen gemstone destination. You stand a chance to own a free gift on a minimum purchase of $750. The more you buy, the more surprise gifts in store for you. The gifts from Angara are as special as their jewelry because they want to make you feel truly special!
Some of the Natural gemstone jewelry gifts that you can get while shopping at Angara are:
· Garnet Earrings in sterling silver
· Blue Topaz studs and pendants in sterling silver
· Sapphire love knot pendants in sterling silver
· Tanzanite V-Bale, Love knot pendants
· Pear Sapphire V-Bale Pendants in 14K White Gold
· Sapphire and Diamond Heart Pendants in 10 K White gold
Angara is known as the gemstone destination because they use all natural gemstones for their jewelry. Choosing the right jewelry for your budget is easy as you can choose the metal and gemstone quality to customize your jewelry. For those with a sensitive skin, Angara offers a silk jewelry case to keep your precious jewelry. Making timeless memories with Angara jewelry is easy as they provide the option of personalizing their rings with engravings. Whether you're shopping for yourself or buying a gift, to receive a beautifully wrapped gift always brings a smile on ones face, so you can also opt for Angara's gift wrapping services. Angara delivers fine jewelry to 64 countries across the world. Free shipping is available on all orders within USA and International orders worth $500 and above.
With over 3,000 customer reviews, Angara has been a part of and created numerous stories over the last decade. A loyal and expanding customer base has helped this fine jewelry online store to grow from strength to strength and acquire the coveted A+ rating from BBB.
About Angara.com
If you're looking for gemstones that personify quality, Angara is the trusted destination where you'll find gemstone rings, necklaces, earrings and bracelets that stand a class apart. For over a decade Angara's loyal customers have kept coming back, knowing that all their purchases have brought smiles to the faces of their loved ones who will be proud to pass on these gifts for generations. This has been made possible by Angara's teams of qualified designers who work closely with their gemstone supply team in order to create designs for every occasion and budget. Angara's family business of sourcing gemstones for past few decades gives them a winning edge that has helped create an enduring relationship of faith and trust with their customers.
Contact
Angara Inc.
Barabara Stein
+1 888 9 ANGARA
http://www.angara.com
550 South Hill St, Suite 1625
Los Angeles, CA 90013

Contact