New Book Parodies Hollywood Bad Girls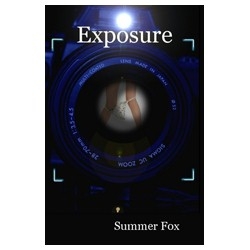 Captain Cook, HI, December 21, 2007 --(
PR.com
)-- Who is Summer Fox and why is she saying all those things about Hollywood "bad girls?"
"Hollywood, by definition, is a lie," or so says "It Girl" wanna-be Alyssa Glenellen in "Exposure," novelist Summer Fox's steamy new send-up of Hollywood celebrity, tabloid media, and books about Hollywood celebrity and tabloid media.
Forget Paris, Britney, Lindsay, and the rest of Hollywood's "bad girls." Frustrated fashion model Alyssa is on the fast track to become Sweetheart of the Paparazzi, traipsing through a Wonderland of narcissistic leading men, egocentric directors, cut-throat actresses, neurotic billionaires, and addicted sports heroes. Unfortunately, someone keeps threatening to strip, strap, strangle, gag, bag, host, slice, and dice her. What's worse, she was caught by a photographer with a hole in her panties, and it's splashed across the "Scene" page of the Los Angeles Times.
When her finicky agent books her into rehab with a fake drug addiction "for the publicity," she starts to wonder: "Is it really worth it? The never-ending menu of spinach salads, treadmills, and exposing of underwear and flesh; the embarrassing slips and humiliating photographs; the one-night stands and sexual frustration; the endless parade of falsehood, betrayal, and incorrigible perversion; all in the remote, superficial chance of someday possibly becoming -- against all odds and in defiance of all common codes of acceptable behavior -- inconceivably famous, impossibly idolized, and incalculably rich?"
Only time and the tabloids will tell.
Born and educated in the United States, author Summer Fox has lived and worked in Australia, Italy, France, the U.K., South Africa, and Tahiti. Summer has authored 25 published books, including 2 bestsellers and 5 book club selections.
Summer Fox's "Exposure" is published by D. L. Foster Press, Captain Cook, Hawaii.
URL: http://www.summerfox.net
###
Contact
D L Foster Press
Dennis Foster
808 3289769
summerfox.net

Contact