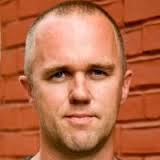 New York, NY, January 09, 2016 --(
PR.com
)-- Sewards brings 20+ years of experience in brand strategy, digital marketing and advertising with a proven track record of growing brands and producing award winning creative work. He will report to CEO John Finn and CFO & Head of Strategic Development David Reynolds.
"We're excited to welcome Paul to the Indiepay team. Our future looks bright and Paul's leadership and talent can only make it better," says Finn.
As Indiepay continues to grow, our brand and marketing investments will play an increasing role in our success. We're determined to lead the industry in the quality of our customer experience and bring innovation to all aspects of service delivery, including our brand messaging," continues Reynolds.
As chief marketing officer (CMO), Sewards will lead Indiepay brand strategy, marketing communications and co-ordinate the launches of multiple new digital initiatives in 2016 and beyond. He will also work with the customer services teams to create meaningful brand experiences across of all media and points of contact.
"The moment I met David and John I was blown away by their passion, ambition and fresh expectations for the role of CMO. I'll be working with the team to create a long-term strategy for success, exploiting all integrated media and disruptive creative strategies. I look forward to stewarding the Indiepay brand to its next chapter of growth," said Sewards.
Sewards previously had senior leadership roles with TBWA, BBDO Worldwide and Publicis (Digitas), in both London and New York. He was most recently a partner at brand consultancy The Velo Group, as well as Managing Partner at SME Branding, an award winning full service agency in the sports and entertainment industry. Sewards most recent successes include long-term brand engagements with UFC, NASCAR, MSG, The Energy Project and The Jewish National Fund (JNF). Sewards has won numerous industry awards and is a frequent awards judge and conference speaker on subjects of brand strategy and digital marketing.
Paul's creativity and unbridled passion separates him from his peers, Indiepay are lucky to have landed him. He's a natural strategist and marketer born to go client side," says Sharon David JNF Marketing Director.
About Indiepay
Indiepay is the fastest growing provider of payroll, financial and tax credit services to the film & TV industry. Indiepay serves a wide range of feature films and scripted television programs, with television clients such as Gurney Productions (Duck Dynasty), Left/Right (Mob Wives), Eastern (Love & Hip Hop), and Jax Media (Inside Amy Schumer), and a feature film portfolio including: Carol, While We're Young, Top Five and more.
Indieware, their proprietary software was designed by a team of production accountant to meet the unique needs of film and television cost accounting. Indieware provides an intuitive, easy-to-use solution for production accounting.
Indiepay was established in 2005 and has offices in New York City, Delhi, NY, Atlanta, Los Angeles, and New Orleans. Paul Cosentino is SVP of Sales and Business Development and can be emailed at paul@indiepayroll.com
Press Contact: Roxy, 212-206-1099, roxy@indiepayroll.com