World Sound Healing Day of Cincinnati - February 14, 2016
Join thousands throughout the planet during the 14th Annual World Sound Healing Day, a global event founded by sound pioneer and Grammy finalist Jonathan Goldman. Become a sonic co-creator for personal and planetary peace. Standout Cincinnati musicians will perform. The audience will tone AH - a Sonic Valentine for the Earth and for personal healing. The local event is Sunday, Feb. 14, 2014, 7 PM, Grace Episcopal Church, 5501 Hamilton Ave., College Hill.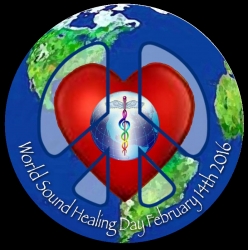 Cincinnati, OH, January 09, 2016 --(
PR.com
)-- Attend a special sound and musical event in Cincinnati that features standout musicians and audience toning. The event is a Sonic Valentine for the Earth that combines sound and intention to generate peace, harmony and global and personal transformation. The synchronized waveforms of World Sound Healing Day have been measured by the Global Consciousness Project at Princeton University.
The local concert is part of a worldwide event that has drawn hundreds of thousands for peace and planetary transformation through toning or sounding "AH". The "AH" is a universal, non-denominational heart sound that, when projected with focused energy, this sound is extremely powerful and effective," says Goldman. He has found that creating a global sound such as World Sound Healing Day "AH" creates a transformational wave of energy that can positively affect the Earth. He adds: "We heal the planet, we heal ourselves. We heal ourselves, we heal the planet."
What is the purpose of World Sound Healing Day?
To heal our planet
To heal our waters
To raise our consciousness
Featured musicians are Ron Esposito, crystal bowls; Audrey Causilla, chant & piano; Jim Feist, tabla; Vivian Hurley, gongs; Roxana Imam, clarinet; Shari Lauter, piano; Baoku Moses, Nigerian drumming & chant; Johnny Ruzsa, flutes; Janice T. Sunflower, Native American Flutes. Audrey Causilla is producer.
In the great acoustics of the Gothic-style Grace Episcopal Church, Cincinnati World Sound Healing Day has drawn large crowds that were energized by the music, toning and spontaneous dancing!
You are also invited on this day to tone AH on your heart energy center (heart chakra) from your home for 5 minutes at noon your time, created and projected with the energy of compassion and love. Blend your heart-centered AH tones with others in a healing wave of love for Mother Earth. Visit www.templeofsacredsound.org to enhance the event's vibratory effect as we sound together for planetary peace and harmony.
To learn more about World Sound healing Day, and to view the latest event information around the globe, activities and video, visit www.worldsoundhealingday.org.
Admission: $15 Doors open at 6:30PM.
Parking is available in the Grace Church lot, on Belmont Ave., and across the street at the College Hill Recreation Center.
Contact: Audrey Causilla, causilla@yahoo.com | 513.374.1783
Contact
Audrey Causilla
513-374-1783

Contact
Multimedia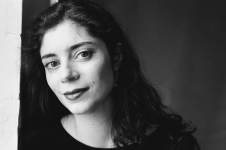 Producer for World Sound Healing Day in Cincinnati 2013 to present. Pianist, piano instructor, Kirtan Artist (chant & harmonium), vocal accompanist & coach, Music Director at Center For Spiritual Living of Greater Cincinnati. https://www.facebook.com/Mekalamusic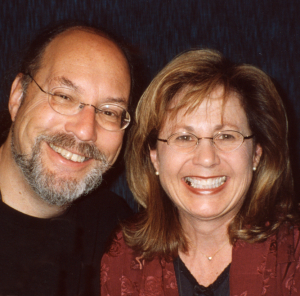 Jonathan Goldman is a holistic psychologist, sound pioneer, musician, award-winning author. Global teachers, the Goldman's have presented at Cayce-A.R.E. (VA). Yogaville, Unity Village, Sivananda Bahamas, their own Healing Sounds summer retreats, UpliftFestival in Australia, and Omega Institute.