Drug Safety Company Expands Operations
Drug Safety Navigator, LLC (DSN) Announces Another Expansion in Its Fifth Year of Operation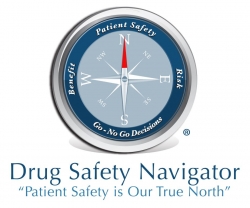 Durham, NC, January 13, 2016 --(
PR.com
)-- Drug Safety Navigator, LLC (DSN) celebrates its fifth year of operation with the hiring of industry veteran Lynda Spiker, RN as Senior Director of Global Safety Operations. With the addition of Ms. Spiker's extensive clinical and post-marketed safety experience, DSN enhances its specialized pharmacovigilance team.
"DSN's team now has certification by European Medicines Agency (EMA) in Eudravigilance and Extended Eudravigilance Medicinal Product Dictionary (XEVMPD) and in electronic submissions through EudraVigilance Database Management System (EvWeb)," according to Molly James, RN, Vice-President of Global Safety Operations. "This gives our clients additional options when it comes to safety reporting in Europe and rest of world."
This announcement follows last year's acquisition of Five Oaks Pharm, LLC, that greatly expanded DSN's pharmacovigilance capabilities including a cloud based safety database system and adverse event case management.
DSN's President and Chief Medical Officer, Dr. Michael J. Klepper released the following statement: "We are so pleased to add Lynda Spiker to the Drug Safety Navigator family. Her vast drug safety experience aligns nicely with our current and future growth plans."
DSN also announced that it plans to attend and display at DIA's annual Pharmacovigilance and Risk Management Strategies 2016 January 25 through January 27 in Washington DC, USA. "This will give our clients and future clients a chance to talk directly with Dr. Mike Klepper about the new FDA draft guidance on Safety Assessment for IND reporting," says Deena Wegner, Vice-President of Business Operations and Co-Founder. "Dr. Klepper will be in attendance for the first time in several years and is eager to reconnect to the safety community at large."
For more information about DSN's expanded services, please visit Drug Safety Navigator's website (
www.drugsafetynavigator.com
).
About Drug Safety Navigator, LLC (DSN):
Drug Safety Navigator, LLC (DSN) provides highly experienced global drug safety experts for Case Management, Medical Writing & Consulting, Benefit-Risk assessments, & Safety Signal Detection for our various pharmaceutical, generic, and biotech clients. DSN services are especially geared to help small and medium companies that have exciting new therapies, but are under-resourced. While US based, DSN has partners around the world to support our global clients and our mission. Our logo says it all: Patient Safety is our True North. To learn more about Drug Safety Navigator, please visit our company website at
http://www.drugsafetynavigator.com
, follow us on Twitter @DrugSafetyNavig, or call 919-371-0610.
Contact
Drug Safety Navigator, LLC
Deena Wegner
919-371-0610
www.drugsafetynavigator.com

Contact