Capital Title Closes Largest Residential Transaction in Dallas History with Sale of Tom Hicks Mansion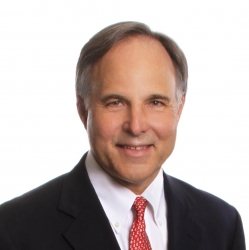 Dallas, TX, January 27, 2016 --(
PR.com
)-- Last Friday, DFW-based Capital Title closed the sale on a 25-acre, 28,000-square-foot mansion that once belonged to Texas businessman Tom Hicks. Hicks is the former owner of the Texas Rangers and Dallas Stars. The sale of the Tom Hicks home by Capital Title marks the largest residential transaction in DFW history.
The estate was sold to billionaire financier Andy Beal, a self-taught math genius. He attended Baylor University in Waco and is currently ranked No.42 on the Forbes list of 400 billionaires.
Capital Title of Texas is the largest independently owned title company in Texas. The corporate office is located in Plano and is directed by company Owner & CEO, Bill Shaddock.
Joe Rossi, Senior Vice President at the Capital Title Park Cities office, closed the deal last Friday. Rossi, said, "I felt very honored and privileged to be a part of this historic transaction. Obviously discretion was key, but my main objective was for a seamless closing process for all parties involved. The fact that we just closed the largest residential transaction in Dallas history truly hit me when the papers covered the story the following day. After 35 years of closing real estate, that was a great day!"
"The magnitude of the sale didn't hit any of us until after the deal was closed and we began hearing about it in the news. We really pride ourselves on treating all customers the same. The sale ended up being much grander than we originally imagined. We were honored to be a part of it!" said Sandy Grayson Landon, VP of Business Development at Capital Title.
Capital Title is a leading residential and commercial real estate company that serves customers statewide through one of their 65 branch offices located in the Dallas-Fort Worth, Houston, Austin, and San Antonio metroplexes.
Contact
Capital Title
Bill Shaddock
972-682-2700
http://www.ctot.com/

Contact