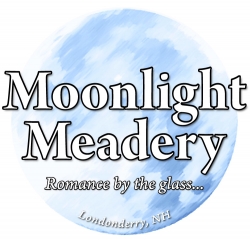 Londonderry, NH, February 02, 2016 --(
PR.com
)-- It was commonly believed in the Middle Ages in France and England that February 14th was the beginning of birds' mating season, which added to the idea that the middle of Valentine's Day should be a day for romance. Perhaps the origin of the term, "Love birds?" With Victorian, Roman and Christian legends it is no wonder this holiday is only second to the Christmas season for giving greeting cards with woman purchasing over 85%.
There are more than a few stories surrounding St. Valentine's Day. The Catholic Church recognizes 3 Saint Valentines. Some believe that Valentine's Day is celebrated to commemorate the anniversary of one of the St. Valentine's death or burial–estimated around A.D. 270. There are other claims that the Christian church may have decided to replace the pagan celebration of Lupercalia with St. Valentine's feast day in the middle of February in an effort to "Christianize" the festival. Celebrated at the ides of February/February 15, Lupercalia, a Roman pagan celebration, was a fertility festival dedicated to Faunus, the Roman god of agriculture who was equaled to the Greek God Pan, as well as to the Roman founders Romulus and Remus. Animal sacrifices ensued and unafraid Roman women welcomed sacrificial hide floggings because it was believed to make them more fertile in the coming year. According to legend, later all the young women in the city would place their names in a big urn pairing up with the city's bachelors. Marriages often followed.
Michael Fairbrother, founder and owner of Moonlight Meadery says, "We have refined romance a little, retelling an Irish folklore of a newly married couple being given mead to last through the first moon cycle of the wedding for happiness and fertility – hence the term 'Honeymoon'." Whatever the past, today typically Valentine is celebrated replacing handwritten love notes with commercialized cards, candy, chocolate, jewelry and the inevitable romantic dinner with perhaps a special beverage like mead, wine made from honey. Mead is considered the ancestor of fermented beverages and predates wine and beer by thousands of years. History never tasted so good. Moonlight Meadery® offers an astonishing array of over 70 meads and ciders to complete that romantic setting with names like Smitten, Indulge, Kisses, Blissful, Desire, Wild and Paramour (for the sake of love), there are plenty to choose from.
Moonlight Meadery is considered one of the top Meadery's in the world and Michael Fairbrother is the president of AMMA, American Mead Makers Association, and membership has grown 400% in 2015. The company houses mead and cider production in a 6000 sq. ft. facility, located in Londonderry, N.H that is open daily for tours and tastings. Distribution is to 34 USA states and exports to Australia, Japan, South Korea and Hong Kong. Direct shipping to 34 states in USA. Valentine events: Open for tours & tastings on February 14th, 2016 with 2 sessions of mead and chocolate pairings at noon and 3pm. Email info@moonlightmeadery.com to send number of attending guests. "Look of Love" social media contest available at https://www.facebook.com/MoonlightMeadery.
World Class Craft Mead, Cider & Braggots
For more information about this topic please call Berniece Van Der Berg at 603.216.2162 X 403 or email vanderberg@moonlightmeadery.com. Photos are available at our website under Distributors tab under the Sales & Marketing Materials folder. 23 Londonderry Rd, Unit 17, Londonderry, NH. www.moonlightmeadery.com
Contact Berniece Van Der Berg
Telephone 603.216.2162 X 403
Cell 603.421.4469
Email vanderberg@moonlightmeadery.com
Website www.moonlightmeadery.com