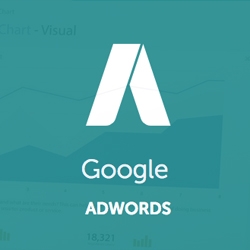 Boston, MA, February 11, 2016 --(
PR.com
)-- The data logistics platform, Openbridge, has delivered new avenues to access data residing in Google's advertising network, AdWords. The new Openbridge AdWords integration allows users to more clearly view and understand their paid search efforts through simple, direct access to their advertising data.
The new data bridge delivers over 400 data points for AdWords account, campaign, keywords and ads. "By providing direct access to AdWords data, we are forging new paths for marketing professionals to explore AdWords data residing in Google's ad platform," said Thomas Spicer, CEO and Founder for Openbridge.
This integration will aid marketers in exploring and discovering new insights to optimize advertising performance. By providing direct data access to AdWords, Openbridge allows marketers to join AdWords with other channel data, transforming the way marketers understand consumer behavior. Teams will be able to connect to the data and leverage the tools best suited for visualization, reporting, modeling or dashboards.
"This integration permits marketers to mesh their advertising and media information quickly and without any technical expertise," said Thomas Spicer. "Similar to other advertising platforms we have integrated with, such as DoubleClick and Sizmek, we are unlocking crucial data in order for marketers to better understand their customers and manage their marketing more effectively."
Visit Google AdWords product page for more information:
https://console.openbridge.com/#/marketplace/product/google-adwords
.
About Openbridge
Openbridge is a data logistics platform designed to collect, discover and act upon real-time data simply, quickly and smartly. The Openbridge platform allows you to connect to reveal data from your marketing efforts from social networks like Facebook, Twitter, YouTube, Instagram as well as web analytics tools (e.g., Omniture, Webtrends, Google Anlaytics), media platforms (e.g., DoubleClick DFA, DoubleClick Search, AdWords), and in-store activity (i.e., point-of-sale, loyalty activity, etc.). To learn more information go to http://www.openbridge.com
About Google Inc.
Google's innovative search technologies connect millions of people around the world with information every day. Founded in 1998 by Stanford Ph.D. students Larry Page and Sergey Brin, Google today is a top web property in all major global markets. Google's targeted advertising program provides businesses of all sizes with measurable results, while enhancing the overall web experience for users. Google is headquartered in Silicon Valley with offices throughout the Americas, Europe and Asia. For more information, visit www.google.com. AdWords is a trademark of Google Inc. in the United States and/or other countries. All other company and product names may be trademarks of respective companies with which they are associated.