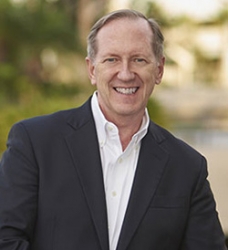 Long Beach, CA, February 16, 2016 --(
PR.com
)-- ACI Last Mile Network announced this week that Randall S. Brant has returned to the company as Senior Vice President for Magazine/Catalog distribution.
"ACI, along with its partners, its multi-market delivery operations and its growing network of distributors, is blazing new trails in the area last-mile delivery, which prominently includes magazines and catalogs," said Keith Somers, ACI CEO. "We're excited that Randall is back on the team to lead us in these new directions." Noted Jack D. Klunder, ACI President and COO, "As we expand in major markets, we're increasing our capacity to deliver a diverse mix of publications and products to consumers. "Randall's objective is to grow these opportunities." Said Brant: "I'm thrilled to be part of ACI's new direction; I look forward to working with Keith, Jack and the team."
Before rejoining ACI, Randall was Senior Vice President of Sales and Marketing for Civitas Media, publisher of more than 100 daily and non-daily newspapers, plus websites and niche publications, in 12 states. During his nearly 30-year career, Brant has worked in print, digital and niche publishing for media companies that included Hearst, Gannett, MediaNews Group and Belo. He earned his BA in Journalism from the Indiana University of Pennsylvania and earned his MBA from Purdue University.
About ACI Last Mile Network (ACI LMN)
ACI Last Mile Network, headquartered in Long Beach, California has the fastest-growing delivery network and provides home delivery services to its e-commerce and publishing customers at considerable cost reductions. Their trademarked "Two Channels, Millions of Doorsteps, One Powerhouse" speaks to their ability to fulfill the growing demand for high- volume delivery to the "last mile." For more information,
visit acilastmile.com
.