Tennessee's Only Free Child Support Calculator App for iPhone and Android - Miles Mason Family Law Group, PLC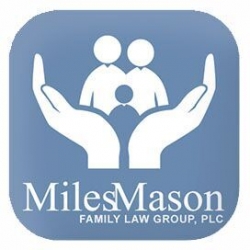 Germantown, TN, March 03, 2016 --(
PR.com
)-- Now parents and attorneys can download Tennessee's only free child support calculator app developed by Memphis divorce attorney Miles Mason, Sr. Parents can visit
www.MemphisDivorce.com/Tennessee-child-support-calculator-app/
to try out the Online Tennessee Child Support Calculator and follow the links to download the free iPhone and Android apps. This app was developed with Tennessee parents' needs in mind, because every family situation is different. Now in just a few simple steps, parents can instantly see what effect variables will have on a child support order including parents' income, parenting days, children's health insurance, and work-related child care. The app can help parents estimate the amount of child support they may be entitled to, or may owe.
For a detailed explanation and analysis of Tennessee child support and divorce law, visit www.MemphisDivorce.com website for the Miles Mason Family Law Group, PLC. Readers are able to get answers to the most frequently asked questions about child support in Tennessee answered by Miles Mason, Sr. Also at MemphisDivorce.com, see the Tennessee Family Law Blog for legal news, analysis, commentary, and case law updates on child support, divorce, and family law.
Contact Kayla Bailey at (901) 683-1850 ext. 211 to speak with Miles Mason, Sr. for additional comments.
About Miles Mason Family Law Group, PLC:
The Miles Mason Family Law Group, PLC practices divorce and family law exclusively, representing clients who live in Memphis, Germantown, Collierville, and the neighboring areas of Tennessee.
Contact
Miles Mason Family Law Group, PLC
Kayla Bailey
901-683-1850
www.MemphisDivorce.com
Extension 211

Contact