Michigan Center for Cosmetic Surgery Announces the Introduction of Threadlifting for the Face and Body Using PDO Threads
Dr. Robert H. Burke, a cosmetic surgeon in Ann Arbor Michigan, is proud to now offer the latest innovation in Aesthetic Skin Care using Miracu and Nova PDO threads for nonsurgical face and body rejuvination.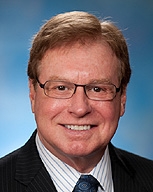 Ann Arbor, MI, March 15, 2016 --(
PR.com
)-- Dr. Robert H. Burke and the staff of the Michigan Center for Cosmetic announce the introduction of threadlifting for the face and body with Miracu and Nova PDO threads, the latest innovation in nonsurgical skin rejuvenation.
"In an efforts to provide our patients with the best proven innovations in aesthetic skin care, we choose Miracu and Nova PDO threadlifting for our patients. This choice was based on extensive research, including courses that Dr.Burke taught at the Miami Florida Anatomic Research center using Quill barbed sutures," says Dr. Robert Burke, medical director of the Michigan Center for Cosmetic Surgery.
The thread-lift procedure involves placing special PDO threads below the skin. These help tighten loose skin and replace lost volume to provide a more youthful appearance. Although results are often seen immediately, they improve for the next several months as the threads are resorbed (dissolved) by your own body. Results may last up to 2 years or longer depending on the condition of the skin, your age, and your medical health.
This procedure is most commonly used for face and neck rejuvenation but may be applied throughout the body for nonsurgical outpatient rejuvenation.
"This our holistic, natural approach to aesthetic skin care. Nothing is more natural than your own body producing lost collagen as skin is tightened by the PDO threads, resulting in more youthful and vibrant skin," says Dr. Burke.
The Michigan Center for Cosmetic Surgery is committed to providing noninvasive and minimally invasive solutions to those seeking a more youthful appearance. "We strive to provide safe, scientifically based cosmetic surgical patient care," according to Dr. Burke.
Dr. Burke, is a Clinical Professor of Plastic and Reconstructive Surgery at Michigan State University and an Adjunct Clinical Professor of Maxillofacial Surgery at the University of Michigan. He is principal investigator in FDA studies of silicone breast implants for Mentor and Allergan Corporations, and in laser research projects with Astanza and Erconia corporations. He is on the physician advisory council of Suneva corporation and is a world recognized expert in nonsurgical and minimally invasive face and body rejuvenation.
Contact
The Michigan Center for Cosmetic Surgery
Dr. Robert H. Burke
734-971-0262
www.RobertBurke.com

Contact