HireKeep Expands Job Matching Services to Marketing and Research Fields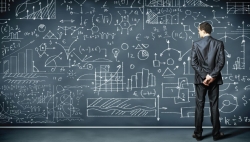 Washington, DC, March 24, 2016 --(
PR.com
)-- HireKeep is pleased to announce that it is now matching candidates with high-growth companies in the marketing and research verticals. These new services use the same data-driven approach as HireKeep's acclaimed sales matching process, albeit with different matching criteria for different fields.
The firm believes that its relationship-based job matching algorithm can build more cohesive and well-rounded organizations. Having previously focused on the construction of effective and socially compatible sales teams, HireKeep is excited to be bringing its revolutionary job matching technology to the marketing and research departments of its clients.
The expansion of HireKeep's services was largely made possible by the growth of its own team. While the firm is still largely composed of former sales professionals, the recent addition of employees with marketing and data science backgrounds has provided the team with the knowledge and experience necessary to adapt its matching algorithm to these fields.
HireKeep's matching services have a very strong track record in the sales vertical. Sales professionals who found their position through HireKeep's process have a 97% retention rate after 1 year, a period much longer than the average tenure of a sales worker. The firm is confident that its new marketing and research job matching services will build equally strong professional relationships and teams.
The firm hopes that sales, marketing and research professionals searching for employment will take advantage of its proven matching technology to find the perfect job opportunity for their unique skills and values. Interested candidates may begin the process by
submitting a resume to HireKeep's website.
Contact
HireKeep
Paul Murskov
301-338-8783
hirekeep.com
Twitter and Instagram: @hirekeep

Contact