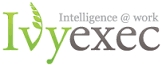 New York, NY, March 25, 2016 --(
PR.com
)-- Rutgers Business School recently hosted a scholarship campaign exclusively with Ivy Exec, in which one Ivy Exec member would be awarded a full scholarship to the April 11-15, 2016 Rutgers Mini-MBA: Supply Chain in a Digitized Network Program.
Out of 86 qualified applicants for this prestigious award, Peter Edwards was selected to represent Ivy Exec at the program. Edwards is currently a Supply Chain Director based in New Jersey. He has over 20 years of experience, working throughout the United States.
Ivy Exec wishes Mr. Edwards the best in his studies at Rutgers Business School. We are proud to continue to provide opportunities for our members to grow professionally and personally.
To learn more about the five day Rutgers Mini-MBA: Supply Chain in a Digitized Network, please visit their website at http://bit.ly/1LtuYpV. To learn more about Ivy Exec's growing and engaged online community, please visit them at www.IvyExec.com.
About Ivy Exec
As a career resource company for high achieving executives, Ivy Exec provides unparalleled career building and job seeking resources – from a 1-on-1mentorship program with industry veterans and consultative advisory services, to insider glimpses into companies' day-to-day operations, a curated executive job board and original content. As a technology enabled recruitment firm, Ivy Exec also offers companies flexible, customized search solutions and helps companies tap top talent by mining its proprietary member database and publicizing their employment brands to an engaged audience.