Capital Title Commercial Announces Bob Blanshard as Executive Vice President and Escrow Officer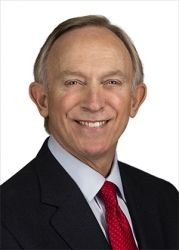 Dallas, TX, March 28, 2016 --(
PR.com
)-- Capital Title Commercial has named Robert A. Blanshard as the new Executive Vice President and Escrow Officer.
Mr. Blanshard, an industry veteran of over 36 years, will be in charge of attracting new business and closing commercial real estate transactions. In his distinguished career he has closed an estimated 10,000 transactions totaling approximately $12,000,000,000.00. He will look to add his invaluable experience and industry knowledge to Capital Title's existing team of commercial real estate professionals. Mr. Blanshard brings decades of proven loyalty, service and exemplary business acumen to the prestigious commercial division of Capital Title of Texas.
Before joining Capital Title, Mr. Blanshard served his country as an active duty Instructor Pilot in the U.S. Air Force. After 5 years of active duty, Bob flew in the Air National Guard with pride and distinction for another 23 years.
While serving in the military, Mr. Blanshard was deployed during Operations Desert Shield and Desert Storm where he was awarded the Bronze Star Medal. He is also a member of the Texas Land Title Association and is currently serving on a task force and committee that is re-writing the association's Basic Manual.
He enjoys the work leading up to a real estate closing and is happiest when he is able to provide the best possible service for his clients. Mr. Blanshard comments, "Even after 36 years of working in the title industry, I find I'm still learning new things and enjoying my work. I know a lot of people who can't make that statement. I'm one of the lucky few. The title business suits my personality. I'm happy to go to work every day."
Bill Shaddock, Owner and CEO of Capital Title of Texas said "Bob's wealth of experience and industry knowledge establishes him as a key leader within Capital Title Commercial. I'm very confident that Bob will play a key role in providing and implementing the highest level of service for our clients."
When not working, Bob enjoys playing golf and traveling with his wife, MaryCook. They have been residents of Dallas since 1979.
About Capital Title of Texas
Capital Title of Texas is the largest independently owned title company in Texas, with 70 offices across the state of Texas. Capital Title today bases it's business philosophy on a strong set of values and ideals, which help to guide team members towards our goal of delivering excellence to each of our customers.
Contact
Capital Title
Bill Shaddock
972-682-2700
http://www.ctot.com/

Contact