Dimension, Inc. Granted 2nd Patent for Fractal Compression Technology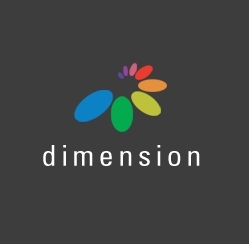 Las Vegas, NV, April 01, 2016 --(
PR.com
)-- On March 29, 2016 Dimension, Inc. was granted U.S. Patent 9,300,960, "Video Codec Systems and Methods for Determining Optimal Motion Vectors Based on Rate and Distortion Considerations" by Hurd et al. Dr. Hurd states, "The current patent extends the techniques used which leverage variable block sizes to mix content from the same and the previous frame in an optimal fashion. The patent carefully balances the error reduction effected by a given block against the number of bits required to describe it."
This is Dimension's 4th patent and is a continuation of their patent entitled "Video Codec Systems and Methods for Optimal Motion Vector with Variable Size Blocks," which issued as U.S. Patent 8,351,509, dated Jan. 8, 2013.
Dimension's fractal-based technology blows away the competition in high-quality compression comparisons. Whether you are working with internet video, mobile devices, broadcast television, video media, or even digital cinema - Dimension's technology always gives you the highest quality at the lowest bitrate. Standard Definition, High Definition, 4k, 8k, etc. - It does it all.
Link to Patent
http://patft.uspto.gov/netacgi/nph-Parser?Sect1=PTO2&Sect2=HITOFF&p=1&u=%2Fnetahtml%2FPTO%2Fsearch-bool.html&r=1&f=G&l=50&co1=AND&d=PTXT&s1=9,300,960&OS=9,300,960&RS=9,300,960
About Dimension, Inc.
Dimension, Inc. is a technology licensing company with products based on our patents in video compression and upscaling.
On behalf of The Board of Dimension, Inc.:
Lawrence F. Panik DDS
President and Director
Dimension, Inc.
www.dimensioninc.tv
(808) 937-3270
Contact
Dimension, Inc.
Lawrence Panik DDS
808-937-3270
Dimensioninc.tv

Contact