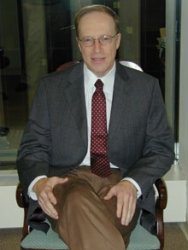 New York, NY, April 06, 2016 --(
PR.com
)-- Philanthropist and
Hirschfeld Properties
president
Elie Hirschfeld
has adopted a portion of New York highway. The section sponsored by Hirschfeld Properties and Hirschfeld is located by Grand Central Parkway Exit 23 at Cross Island Parkway. The group has committed to sponsoring the highway for a minimum of two years.
The Adopt-a-Highway program is designed for New Yorkers and businesses to demonstrate their city pride and support efforts to clean and preserve the city's roadways. As a long-time New York developer and resident, Hirschfeld feels that the roadways welcome visitors to New York and so should reflect the city accordingly. By supporting the maintenance of roads, Hirschfeld hopes to raise awareness to issues of city preservation and safe roadways.
"Our roads are the gateways to our communities. The way they appear is often the first impression visitors get; why not make those the best they can be," Hirschfeld said.
Hirschfeld has been involved in many other city initiatives and programs. Most recently, he ran the United Airlines NYC Half Marathon on behalf of two organizations; the
Elie Hirschfeld Foundation
and Team for Kids.
About Hirschfeld Properties:
Hirschfeld Properties
is an owner of real estate, developing projects in the New York metropolitan area. With affiliates, it has been engaged in the development or ownership of some of the most renowned office buildings, hotels, multi-family residential buildings, parking facilities and retail projects in New York City. It has developed projects such as luxury residential towers Park Avenue Plaza, The Gotham and The Exchange, Crowne Plaza Hotel, Hotel Pennsylvania, New York's first open-air parking garages, Manhattan Mall and the Sports Club LA Building.