Your Liver Loves Proper Nutrition and Other Healthy Lifestyle Choices. Now There is a Delicious, Convenient Way to Insure Well Balanced Nutrition for Your Liver.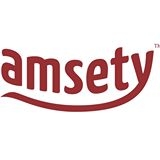 Carlsbad, CA, April 14, 2016 --(
PR.com
)-- Is your liver healthy? Approximately 10% of the US population has some form of liver disease. There are over 100 known liver diseases and most people do not even know that they have one. One way to optimize your liver health is by eating a diet rich in liver friendly vitamins and minerals. Amesty is the first nutrition bar created with liver health as the top priority. The Amsety bar has been designed to provide essential vitamins and minerals which promote liver wellness!
May is Hepatitis Awareness Month! Liver Health and Wellness needs to be a national concern. There are more than 100 known liver diseases and more than 30 million people in the US are directly affected. Proper nutrition is one of the key factors in maintaining and regaining a healthy liver. The Amsety Bar addresses some of the vital nutritional needs and is the first meal replacement bar that adheres to the dietary requirements for people with liver conditions. The Amsety Bar is an "all-star" addition to the daily diet of liver patients, providing sufficient energy and oral intake for patients with poor appetites. Designed with liver patients in mind, the Amsety Bar is also Certified Gluten-Free, Sodium Free, Certified Organic, Certified Kosher, Vegetarian, Lactose-Free, are made of all natural ingredients here in the US and contain only 200 calories.
Liver disease is a major health threat to people of all ages. The progression of liver disease can lead to malnutrition and deficiencies in vitamins and trace minerals. The Amsety Bar naturally ensures sufficient daily nutrition, provides balance to your diet and supports liver health. The Amsety Bar provides a simple, smart solution for individuals with liver disease who require nutritional support. The convenient bar formulation is great as a meal replacement or as an enjoyable snack. The Amsety Bar provides essential vitamins and minerals which make up our Super 16 Vitamins and Mineral Mix, formulated by leading liver specialists. The bars are available in Chocolate or Peanut butter and can be ordered exclusively through our website at amsety.com or through doctor's offices.
Liver Disease is the 12th most common cause of death in the USA and the prevalence of liver diseases such as NASH, liver cancer and Hepatitis C are on the rise with almost 10% of the US population having some form of liver disease. Many are not aware that they have liver disease. Keep your liver healthy and properly functioning! To learn more, please visit www.amsety.com for more information and special offers.
For questions and media inquiries, please contact Michele DeMotto, Director of Business Development, Amsety,
1947 Camino Vida Roble, Suite 109, Carlsbad, CA
amsety.com
Contact
Amsety
Michele Demotto
442-244-5115
amsety.com

Contact