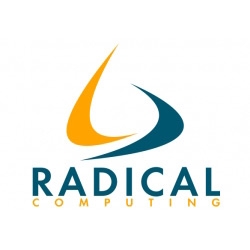 Newington, CT, January 08, 2008 --(
PR.com
)-- Radical Computing Corporation, one of the leading manufacturers of digital signage products announces the launch of the Adaptive Signage™ platform for developing the next generation of digital signage products. The Adaptive Signage™ platform will serve as the basis for creating unified and intelligent marketing solutions capable of taking critical data from various sources to automatically structure content delivery.
"The goal of the adaptive signage platform is to support a major paradigm shift in 1-to1 marketing for retailers, thereby allowing marketers to customize marketing responses to individual consumers in real time," said Alex Tsyfanskiy, Director, Product Development of Radical Computing.
One of the most difficult areas for 1-to1 marketing has always been retail marketing. Part of this was the unpredictable nature of its target demographic, the walk-in consumer, and the short span of his or her walkthrough path through the store. The second difficulty was the complexity of efficiently mining inventory lifecycle management information to relevantly liquidate inventory based on present and projected levels. Adaptive Signage™ platform will address this troubling marketing dilemma by identifying four unique dimensions of 1-to-1 marketing.
- Real Time Inventory Count – being able to tap into current real time inventory levels and expected shipments to devise real time price modifications, specials and inventory announcements for purposes of inventory divestitures based on pre-established mechanisms for maximizing profitability.
- The Consumer's Transaction Inventory – Utilizing historical data about a specific consumer's online and offline spending patterns, align acquired information with inventory lifecycle management information, creating automatic real-time responses to consumers on a retail walkthrough path through a given retail location.
- Wireless Communication and Tracking Platform – This component of the platform allows for identifying the consumer, allowing full access to his transaction history; tracking his walkthrough the retail path, extracting and utilizing key transactions on his path for the purpose of constricting pertinent communications at the appropriate time.
- Utilization of the Adaptive Intelligence to collect and analyze information for final message delivery – analysis of the three components of past transaction history, the current walk-through information and the relevant inventory data to formulate a meaningful consumer message in line with the sales and over-all communications objective of the retailer to the individual consumer.
"Adaptive Signage™ platform is a breakthrough approach to take digital signage into completely different world of retail intelligence. It underlines our commitment to support our clients in their efforts to reach more advanced levels of one-to-one marketing by providing them with intelligent and self-sustainable tools," said Vadim Gorelik, VP of Business Development.
Following up on the platform release, Radical Computing will be announcing a launch of a new digital signage product line based on the Adaptive Signage™ platform.
Radical Computing Corporation Evolution in Digital Signage Intelligence™
Radical Computing Corporation is a manufacturer of a broad line of innovative digital signage solutions. Radical Computing is dedicated to delivering world-class products and services designed to bring intelligent automation into everyday operations and information delivery. For more information, visit http://www.radicalcomputing.com.
Contact:
Radical Computing Corporation
(860) 293-0701
info@radicalcomputing.com
http://www.radicalcomputing.com
###