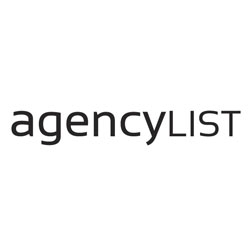 Phoenix, AZ, May 11, 2016 --(
PR.com
)-- Searching for a suitable creative agency just got a whole lot easier thanks to the newly-launched business and marketing directory Agency List.
The only free resource encompassing the whole gamut of creative agencies from advertising to digital marketing and video production – as well as various industries in between – Agency List is the brainchild of veteran online marketer Adrian DeGus.
His B2B resource differs from other directories in several ways. Firstly, as well as the major players in each sector it also includes smaller companies and individuals. Secondly, it offers up to 18 creative industries in 35 cities across the whole of the United States to choose from and thirdly, it's free to access.
DeGus, founder of Online Marketing Agency SEMCentric said: "Often when you're looking online for a creative agency it's only the big industry players that constantly come up. This doesn't suit everyone's budget, of course, and as a result it can prove a real struggle to locate those smaller, more bespoke agencies.
"Last year I found myself spending hours looking online for a software developer I could work with here in Phoenix when really I could have been putting all that time into my work. That's what made me realize how valuable a resource such as Agency List would prove for thousands of marketers and other business owners out there."
Agency List widens the net to include other industries which aren't listed in standard online creative directories. This is because the majority of directories tend to only cover advertising, SEO and web design companies, said DeGus.
He added: "The trouble with restricting categories and only listing big players means there are lots of smaller creative agencies out there which just aren't getting the exposure they deserve. And it's not because they are incompetent or too small. It's quite the opposite as many of them boast impressive client portfolios.
"It's just that their website's search engine optimization maybe isn't as good as it could be, they're not using social media to best effect or they just don't prioritize marketing themselves online. It's these companies – the ones that are harder to find - who we help give equal exposure to.
"Meanwhile, you can be certain the team here at SEMCentric has checked that all companies included in Agency List provide a quality service and are the most reputable in their respective city."
Agency List is also proving invaluable to students of business and design, with several universities recommending it to graduates and under-graduates. Other categories listed includes top creative schools, professional organizations and community groups. It even encompasses job placement resources for each city. This makes it ideal for those looking to enter into a particular creative industry or who are about to launch a marketing campaign.
You can visit Agency List at
http://agencylist.org/