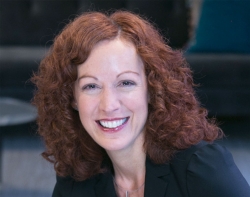 San Francisco, CA, May 16, 2016 --(
PR.com
)-- LifeDojo, a San Francisco-based company that offers a comprehensive employee wellbeing platform for large organizations, announced today the hire of new executive Anne Presson to lead enterprise business growth.
Presson will oversee enterprise relationships, and will advise the executive team on matters related to sales and marketing for enterprise. An accomplished industry veteran, Presson will lead and structure high-quality new client rollouts.
LifeDojo has experienced explosive growth in the past 6 months, leading to contracts with several Fortune 500 companies, along with brand-name high-tech companies in California, and a 300% increase in inbound requests in Q1 2016.
"Anne's decades of experience in strategic business development, coupled with her career-long passion for benefits innovation, make her an important addition to our team as we continue our current trajectory of growth," said Chris Cutter, chief executive officer and co-founder of LifeDojo Inc. "Anne's varied experience is a great addition to our team."
Prior to joining LifeDojo, Presson served as Vice President and Director of Benefits Innovation at Woodruff-Sawyer, where she worked with health plans to identify ways to improve value derived from the healthcare system, as well as emerging companies looking to deliver unique solutions to employer groups of all sizes. In addition to spending half of her career on the consulting side, she also served in senior leadership roles at Pacific Business Group on Health, Kaiser Permanente and UnitedHealthcare.
"Having spent over 20 years partnering to create solutions that address issues of affordability, access and outcomes for large, self-insured employers I've maintained a strong belief that an evidenced based preventive health solution is the key to successfully deliver actual long-term behavior change," says Presson. "When I discovered LifeDojo, I knew it was something special and I had to be a part of it."
About LifeDojo Inc.
LifeDojo is an innovative, comprehensive employee well-being platform that delivers lasting health behavior change to large organizations. By giving employees a platform to design their own well-being experience, employers achieve unprecedented engagement, leading to 45% of employees creating new health habits that last 6+ months. LifeDojo programs last 12 to 16 weeks each, giving employers the opportunity to run multiple campaigns in a year. Every program includes interactive software, entertaining yet evidence-based content, and live coaching via phone, tablet & desktop. LifeDojo works with self-insured employers, brokers, insurers and providers worldwide. For information, visit
www.lifedojo.com
.