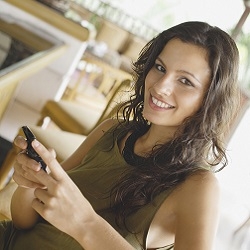 Solothurn, Switzerland, May 20, 2016 --(
PR.com
)-- Today, Speaksli announces its selection as a finalist in the 2016 MassChallenge Switzerland startup accelerator program. According to its website, MassChallenge is "the most startup-friendly accelerator on the planet. No equity and not-for-profit, we provide startups with the access and resources they need to succeed - from free office space to mentoring, workshops and global network access."
With more than 800,000 views of its language training videos by learners in 196 countries, Speaksli develops free video content to help learners quickly develop confidence and proficiency in a new language at their own pace. Started as a hobby by the founder, an expatriate in Switzerland by marriage, to teach herself German and Swiss German, the majority of the free learning content today on YouTube, on the Speaksli website, and in the Speaksli app teaches German to beginners.
According to the United Nations, 244 million international migrants live abroad worldwide today, representing a 41% increase since 2000. This figure includes 20M refugees. In 2015 alone, Germany received more than 1.1M asylum seekers. As such, Speaksli is currently focusing efforts on creating content to help refugees in Germany learn German within the mandated three-year period in order to find gainful employment, create a better quality of life, and retain their residency rights.
As a first priority, Speaksli plans to utilize the time invested in the Geneva-based 4-month accelerator program to connect with government officials and aid workers involved in solving the refugee crisis to create a tailor-made curriculum for refugees in Germany to learn German quickly, easily and for free. Next, the company plans to localize this core content to help in other regions with high concentrations of sudden immigrants, such as Turkey, France, the United Kingdom, the United States, and China. Ultimately, the company plans to offer core basic language content in 12 languages by 2020 to address a growing need for flexible, affordable and accessible foreign language learning materials for the rising number of global immigrants, including both refugees and expatriate workers.
About Speaksli
Speaksli develops entertaining animated language instruction videos to help learners quickly develop confidence and proficiency in a new language at their own pace. The company's aim is to create simple, affordable and accessible technology solutions to reduce the frustration of learning a new language and adjusting to a new culture. Ultimately, Speaksli hopes to promote international understanding and obviate the development of social conflicts by facilitating language proficiency and communication across cultures. Speaksli's founder, Elizabeth Cummins, has experience working in Training and Development for Dell Europe, as well as in the communications department at the United States White House. She has over 10 years of experience in mobile technology products and has consulted for several global cloud services companies, including Google and Microsoft. She holds an M.B.A. from The Harvard Business School.
Links:
YouTube: http://youtube.com/speaksli
Website: http://www.speaksli.com
iOS App: https://itunes.apple.com/us/app/speaksli/id1097614387?mt=8
Android App: https://play.google.com/store/apps/details?id=com.app.appfe13427e76d5