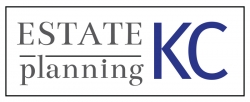 Overland Park, KS, May 24, 2016 --(
PR.com
)-- It is estimated that 954,000 seniors are currently skipping meals as a result of financial abuse – states the True Link Report on Elder Financial Abuse 2015. Waddell & Reed, Estate Planning Kansas City, and ReeceNichols Leawood South are proud to announce a Seasons of Retirement event: Scams Against Seniors, 11:00am Wednesday, June 8th, 2016 at the Waddell & Reed Auditorium at 6300 Lamar Avenue, Overland Park, KS. Limited seats are available for this complimentary lunch and learn featuring Johnson County District Attorney's Office Investigator, Jason Novotny. Learn about current and common scams targeting seniors, recognizing warning signs of a scam and how to protect yourself. Call 913-766-7188 or email SORseminars@gmail.com to reserve your seat today!
About Seasons of Retirement:
Seasons of Retirement is a collaborated effort from Jason Hupp, Financial Advisor with Waddell & Reed, Todd Rasmussen, Attorney with Estate Planning Kansas City and Maggie Lee, Senior Realtor, at ReeceNichols Leawood South. Waddell & Reed is not affiliated with Jason Novotny, the Johnson County District Attorney's office, Estate Planning Kansas City or ReeceNichols. The goal of this seminar series is to provide education regarding the various life stages, or "seasons," of one's retirement in the Kansas City area. If you would like additional information or have a request for an educational event, please contact
SORseminars@gmail.com
or call 913-766-7188.
For More Information, Contact: Todd Rasmussen, Estate Planning Kansas City
Phone: 913-735-5115
www.estateplanningkansascity.com