Cuddle Baby Up in Style and Comfort from Rothwood Row
Surround your newborn with exquisite taste and refined luxury with the five piece Candy Land Collection releasing on June 1st.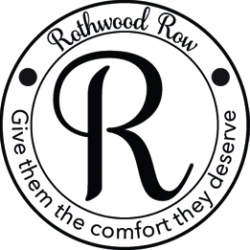 Monroe, VA, May 25, 2016 --(
PR.com
)-- The arrival of a new bundle of joy is to be celebrated and remembered with moments that last a lifetime. Each and every memory is special from the first sonogram through the baby shower to the first time you hear the word momma and the day you send your precious little one off to school. Rothwood Row wants to make these moments special with extraordinary handcrafted luxury lacy crochet baby blankets and whimsical fun heirloom quality stuffed animals any child is going to adore and cherish. With that in mind, Rothwood Row opens it's virtual doors on June 1st, so that your baby can have the joy and tradition of handmade memories.
Heather McCormick has been crocheting for what seems like all her life. Her earliest memories involve a favored blanket created for her by a favored great grandmother before she passed away. This broomstick lace baby blanket went everywhere with her and no one could take it away without upsetting her. All of this came full circle last year when she created a Matelassé blanket for Christmas. It brought back all those memories and gave her the push she needed to begin Rothwood Row to let other families create and share unforgettable moments like hers.
The five piece Candy Land Collection is inspired by the childhood memories and fun created when it is least expected. They are the moments recalled when least expected brought to the forefront of the mind by a scent of a mother's perfume and images of cuddling up with your favorite stuffed animal who is always there not matter what and reading bedtime stories pops up. It is the thoughts of that christening that come unbidden when a trunk is opened and the darling lace gown and blanket your baby was wrapped in are lying there untouched by time or memory. Begin creating those moments and memories with intricate exquisite handcrafted blankets and fun playful animals.
These miniature works of handmade art are not only well constructed but complex. Gorgeous broomstick and Matelassé lace have been beautifully recreated from time honored techniques and rendered in the finest baby soft threads that will have you wanting to be cuddled up to baby all the time. Playful bunnies, charming monkeys, and delightful elephants have been beautifully sculpted in soft colors that not only is this generation going to cherish it but generations to come as well.
Beautiful works of handmade art like these are passed down from generation to generation and used time and time again. The memories created today are recreated and refreshed with each successive new addition to the family. Imagine into the future watching the grandkids cuddled in the nursery with their little one wrapped in the beautiful lace blanket cuddled up. It is a picture perfect moment that will take anyone's breath away.
Rothwood Row wants to begin making memories in families everywhere the moment they receive the wonderful new of the impending arrival. Celebrate with family and friends at the baby shower or just because with a gift that will be cherished and held dear for years to come. Create wonderful memories of a beautiful childhood that will last for a lifetime to come with the delightful Candy Land Collection. Capture those magical memories one moment at a time.
About Rothwood Row
Rothwood Row began in early 2016 when long time crochet artist Heather McCormick learned that her Mother-in-Law had been diagnosed with breast cancer. Just that Christmas she had given a niece one of her beautiful crocheted Matelassé blankets. It was in those moments that Heather realized that she could turn what she loved to do into a business to help her in laws and help others to create wonderful memories she had from her own childhood.
These wonderful moments are what inspire Heather McCormick to create high end children's toys and heirloom quality baby blankets. It has always been her goal to create items that were going to last from one generation to the next and be able to pass them down. Creating a bond and a thread that connect families together not only through blood but through the simple little things.
Immediately Heather set out to find only the softest in threads and yarns to create the finest in toys and blankets to touch baby's sensitive skin. She took her twenty plus years of experience to design whimsical stuffed animals that any child would love to play with for hours and hours. All the little details were important in the creation of this first collection as she wanted to take parents back to those childhood memories and remember how important they are so they create new memories with their children.
Crocheting is not the only creative outlet for Heather. When she is not busy creating wonderful and charming crocheted works of art she makes steampunk inspired jewelry. She has a serious love of reading and enjoys fantasy and science fiction novels. Spending time with her family creating memories together is important for her. Rothwood Row is really all about family and those special moments spent together. From the tiny little moments that seem insignificant at the time to those big milestone memories. It has now come full circle for Heather as she gets ready to help other families create memories that will last a lifetime surrounded by thing that they will come to love and adore.
Contact
Rothwood Row
Heather McCormick
434 661 7319
www.rothwoodrow.us

Contact
Multimedia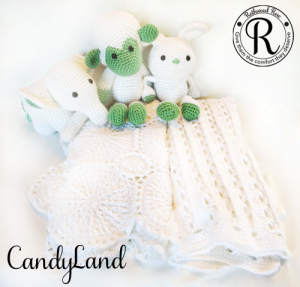 Shown is the full collection in Sugar Shock. The collection is individually hand made and available in 10 colors.