Avionté Named on Inc.'s 2016 50 Best Workplaces List
Minnesota-based staffing software provider Avionté places on Inc.'s inaugural best places to work list, receiving high marks from employees on benefits and company culture.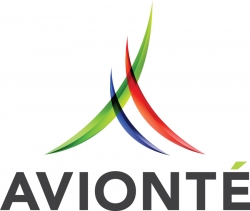 Eagan, MN, May 31, 2016 --(
PR.com
)-- Avionté has been selected for Inc.'s inaugural Best Workplaces Award, which recognizes 50 successful U.S.-based companies with 5 to 500 employees that value company culture, offer standout worker benefits and prioritize employee well-being. Inc. released the list on May 25.
According to Inc., to qualify for the Best Workplaces list, applicant companies had to be U.S.-based, privately held, independent with a minimum revenue for 2015 at $2 million and in business for at least three years. Avionté, a provider of innovative
staffing and recruiting software
solutions out of Eagan, Minn., was selected as one of Inc.'s 2016 50 Best Workplaces from more than 500 applicant companies.
"I am very excited that we have been named on the Inc. Best Workplaces list, but more so I am thankful to Inc. for recognizing the importance of happiness in the workplace for a healthy and successful business," said Avionté's CEO John Long. "I am extremely passionate and protective of the culture we have built here at Avionté. We know that fast growth can challenge culture, so employee happiness is something we continue to put an utmost focus on to ensure we keep that spirit alive."
The companies on the list were scored from results of both an online application and employee surveys sent out from Quantum Workplace, and were assessed on three main areas: how well the companies looked after their staff's financial security, the lengths the companies went to act upon insights for their staff, and the impact of special measures taken by the companies to motivate and recognize employee performance. According to Inc., the intent of the
Inc. 50 Best Workplaces Awards
list is to find the true innovators in managing and motivating people.
"We hear it over and over again for the fast-growing businesses we cover: The biggest challenge that any business owner faces is finding and keeping the best people," said Inc.'s President and Editor-In-Chief Eric Schurenberg. "That's why building a workplace culture that allows your staff to grow with your company is absolutely crucial. Recipients of the Inc. Best Workplaces Awards have done so in spades. They should be celebrated and emulated."
Avionté offers competitive benefits and stand-out incentives to its employees while encouraging smart financial planning through one-on-one consultations and frequent communication. By practicing an open door policy, Avionté's leadership team encourages all employees to voice their ideas for process improvement, or any questions or concerns, at any time. Based on an employee survey collected at the end of 2015, Avionté recently increased PTO days and accruals offered, introduced a fully loaded pantry of free, healthy lunch options and increased 401k matching, among other things.
"We take employee suggestions seriously and are quick to act on them," said Angela Lawrence, Talent and Development Manager at Avionté. "With fast company growth, we recognize we not only need to hire fast; we need to be quick to take on new initiatives, tackle challenges and find solutions. This ensures both our clients and our employees are taken care of and we remain in a position to not just grow, but further succeed."
Avionté goes to great lengths to reward hard work. A company "thank tank" provides thank you notes for employees to use for recognition and gifts nominees can choose from. Avionté rewards employees with "date nights", sports game tickets and more for excelling at a project, or going above and beyond for the company's nearly 350 customers. The company celebrates its success each year with a grandiose year-end party hosted by Avionté for all employees.
About Avionté
Avionté provides innovative recruiting and
staffing software solutions
to the HR industry. Founded in 2005, Avionté has quickly grown to be a leader in its space by offering front and back office staffing software with a strong focus on service and client relationships. Avionté currently supports over 10,000 users and nearly 350 clients in the U.S. and Canada.
Contact
Avionté Staffing Software
Brenda Long
651-556-2121
www.avionte.com

Contact