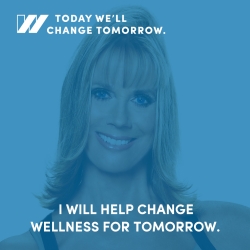 Carlsbad, CA, June 11, 2016 --(
PR.com
)-- On Tuesday, June 14th,
Jazzercise, Inc
. CEO and Founder,
Judi Sheppard Missett
will be attending the first ever State of Women Summit in Washington, D.C. hosted by theunitedstateofwomen.org. Judi is one of 5,000 out of over 10,000 nominated leaders in today's community who have been selected to attend the gathering to accompany female icons including Oprah Winfrey, Tina Fey, Christy Turlington and Kerry Washington.
The group will convene alongside thousands of influential women in discussing important issues and action plans to continue moving forward with bridging the gap on gender inequality. Judi, who is thrilled to be in attendance with such impactful and strong women from across the globe, was chosen to attend for her role in the community for empowering and inspiring women to become business owners. "I am delighted to be chosen to attend such a meaningful assembly with powerful women around the world, to continue to work on making an impact on opportunities for women in fitness and beyond," states Judi.
The convention features an A-list collection of organizers and supporters including President Barack Obama, First Lady Michelle Obama, The White House and The White House Council on Women and Girls, the Department of State, the Department of Labor, and others. The summit aims to mark the progress made by and for women and girls both domestically and internationally, and to discuss solutions for the existing challenges that are still faced today.
This important day will consist of panels and breakout sessions on topics of economic empowerment, health and wellness, educational opportunity, violence against women, entrepreneurship and innovation, and leadership and civic engagement. Experts, advocates, thought leaders, activists, community leaders, and grassroots and business leaders who work in both domestic and international arenas will gather to highlight key issues affecting women and girls and best practices to carry on into the future.
Scheduled for Tuesday evening, where you can view via
LiveStream
, FLOTUS will sit down with cultural icon Oprah Winfrey to address questions and have a conversation about the progress achieved for women throughout their lifetimes, and personal challenges they faced and overcame.
About Judi Sheppard Missett
Judi Sheppard Missett started the fitness revolution that became Jazzercise. Today—more than 45 years later—Jazzercise is one of the world's leading dance fitness companies. A seriously inspiring, award-winning, find-your-passion-and-live-it CEO, Judi runs Jazzercise, teaches classes, continually evolves the Jazzercise method, travels extensively as a guest presenter, writes as a featured blogger for Huffington Post, manages a 260-person corporate team and oversees more than 8,300+ franchisees teaching 32,000+ classes weekly worldwide. Together with her Jazzercise instructors, she has helped raise over $28 million for a wide range of charitable organizations. Judi's honors include Lifetime Achievement Awards from the President's Council on Physical Fitness and Sports, induction into the Enterprising Women Hall of Fame, the President's Award from the Women Presidents' Organization and the Committee of 200's Entrepreneurial Champion Luminary Award.