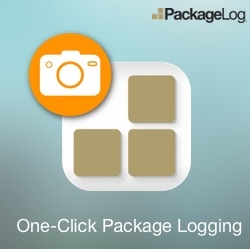 Orlando, FL, June 28, 2016 --(
PR.com
)-- From the developers of PackageLog™, Logware® announces
PackageLog™ Pro
allowing users to simply take a quick photo of an inbound parcel label(s) to automatically log packages into PackageLog™ via tablet or mobile device. Data entry is becoming a thing of the past, while recognition technology, like the one used within PackageLog™ Pro is the next evolution of this technology segment. The groups at Logware® call this productivity boosting feature ScanCam™. It's purpose is to optimize the latest in OCR technology and data recognition, making PackageLog™ and more importantly PackageLog™ Pro, the preferred option amongst the package tracking apps and tools available (already with 3+ million packages logged for delivery).
PackageLog™ Pro removes any need to type-in information and instead "reading" the label using a simple photo. "Our vision has always been to develop a lightning fast tool that manages packages and can be leveraged to communicate with recipients, and PackageLog™ Pro is the latest manifestation of that vision," said Gustavo Ortiz, Director of Software Operations at Logware®.
PackageLog™ is already fastest tool on the market for managing and tracking inbound packages, but the Logware® team is determined to stay ahead of the innovation curve. "ScanCam™ is an idea I had over 3-years ago, but it just wasn't the right time. Between our client feedback and the continuous package-delivery/acceptance-concerns that kept resurfacing in the news… that's when we realized the time is right." Innovation is difficult in the technology space, primarily because it requires not only new ideas, but practical ones that actually make a difference and cost effective to produce outside of R&D. It looks like Logware® may be one of those few that get it right.
The PackageLog™ App can be found in the Google Play Store for Android devices and the AppStore for iOS devices.
About Us:
Logware® is a registered trademark of The Postal Solutions Companies, a full-spectrum solutions provider for mail delivery management, package management software, and electronic package lockers. The Logware® subsidiary was founded in 2012 and continues to provide innovative solutions globally.