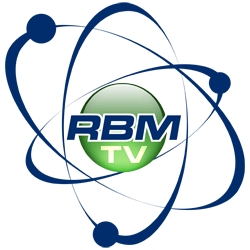 Orlando, FL, January 21, 2008 --(
PR.com
)-- Launched in 2008 by a technology solutions company, RBM.TV, an internet TV channel, blends user friendly content management tools with state of the art video technology to affordably help businesses market their products and services worldwide. The technology is revolutionary because it allows a user to self-manage video and content on their own website, costs a fraction of existing video technology and unlike video sharing websites RBM.TV lets its users control their own URL.
Designed for the business sect, RBM.TV users can connect with their prospective customers by posting live streaming video, infomercials, daily video blogs, customer testimonials, facility tours, advertising spots, recorded video and much more without technical equipment or skills. Plus, users can manage their own material, personalize the design of their channel, select the add-on functionality and create a revenue stream for their marketing brand worldwide.
"As human beings we are natural observers," said Dwight Hooper, CEO of CyberTV. "The combination of sight and sound that video provides allows the user to understand more information faster and even emotionally connect with the presented message. Combined with the proliferation of computers and high-speed internet, RBM.TV has blended our user friendly content management tools with cutting edge video technology to make this possibly for almost everyone, thus impacting the entire business market."
CyberTV, Inc, with headquarters in Orlando Florida designed their own infrastructure on numerous servers in Microsoft Gold Level Colos with world-wide distribution. In 2007, their system design was recognized by Microsoft and they were chosen to test the new Microsoft 2008 Server with IIS7. Since they own their own network they have no middle man controlling bandwidth cost and they can charge a fraction of the cost of other technology companies.
"RBM.TV technology allows us to update our site with video and content daily without having to rely on a programmer to make the changes. We started using video on our website so that we could post amateur footage showcasing our members utilizing our services. It is really a great way for our members to get exposure and a fun and easy way to communicate with our customers," said Erika Raia, President of Fasttrack Scouting and an RBM.TV user.
For more information please visit www.RBM.TV
Press Contact:
Dwight Hooper, CEO CyberTV, LLC
PH: 1-866-269-0679 or 1-407-909-9718
Email: Dwight@e5server.com
###