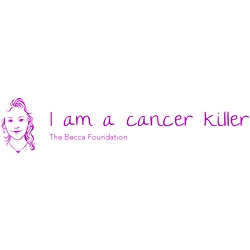 Glenview, IL, August 16, 2016 --(
PR.com
)-- The Becca Foundation, a 501(c)(3) nonprofit headquartered in Glenview, IL, upgraded its unusually-named website today, found at
www.iamacancerkiller.org
.
The Becca Foundation is different than other cancer-related foundations in that it:
1. Links to current US cancer trials;
2. Links to current immunology and immunotherapy cancer research;
3. Links to special childhood cancer organizations for children and their families;
4. Links to 19 amazing websites for teens and young adults with cancer;
5. Teaches everyone how to start or find a cancer support group.
The Becca Foundation is named after Rebecca Kesselman, who succumbed to brain cancer at the age of 18 in 1990. "Becca, as she was known to family and friends had a special spirit and a very positive attitude about overcoming her condition; she was truly an inspiration to her peers as well as her healthcare supporters," notes Mickey Kesselman, her dad. He adds, "Becca felt that she was at war with cancer, and truly fought to kill the cancer in her body as a warrior would."
"Becca's mission," says Kesselman "was to communicate hope, strength and courage to everyone touched by cancer." The organization strives to continue that goal, letting everyone know there is an organization that hears their voices, seeks to communicate and strives to connect them to others who can help support them with knowledge and caring. Besides the Foundation Story, there is a unique article "Somebody Loves Me" and two extraordinary Poems for comfort.
For more information regarding The Becca Foundation, its mission or just with questions, please contact Mickey Kesselman at mickey@iamacancerkiller.org or 847-542-3220.
The upgraded website was designed by
Pivofy
, a Chicago-based digital agency focused on professional and e-commerce design and development.