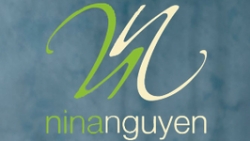 Denver, CO, August 18, 2016 --(
PR.com
)-- Fresh off a successful summer tour of major jewelry trade shows, jewelry designer extraordinaire Nina Nguyen heads into fall with the golden touch. Known for her bold, yet feminine designs and brilliant use of druzy quartz set in sterling silver, Nguyen dazzled jewelry industry insiders with the introduction of her new Heritage collection, a winning line of trendy gemstones set in 14 Karat yellow gold.
For the new collection, trend setter Nguyen marries shades straight from the pallette of Pantone's Fall 2016 color report with a storyboard of classic gemstones, including lapis, aquamarine, turquoise, opal, moonstone and moss chalcedony.
As the granddaughter of a goldsmith who lived in Hue, Vietnam, Nina was born into a rich culture steeped in jewelry created for kings and queens. Her soulful reflection of lineage has elevated her style and technique in this new collection to celebrate her heritage and embrace a new legacy.
The Nina Nguyen Heritage Collection​ lives up to its definition as it truly evokes a sense of tradition and history and speaks to the soul of every jewelry lover on the purest level, through elegant but classic design elements, combined with bold textures, warm tones and the undeniable Nina Nguyen touch.
While the stones may be traditional, her settings and accents are anything but. The latest collection features 14 karat yellow gold, as well as black oxidized sterling silver, finished with unique touches such as an exclusive cross­hatch engraving and delicate rose­-cut diamond accents. Each piece is expertly handcrafted by skilled artisans, as a unique and one­ of­ a ­kind creation.
Stackable Bangles and rings join the usual lineup of accessories that create the cornerstone of Nina Nguyen Designs jewelry. The fastened gold bangles are all hand-forged, and the delicate stack rings are tiny treasures to behold individually, as well as stacked for a more dramatic looks.
For more information on Nina Nguyen Designs and the Nina Nguyen Heritage Collection, please contact Marketing@Nina­Nguyen.com or call 720-­459­-7664 Option 5.