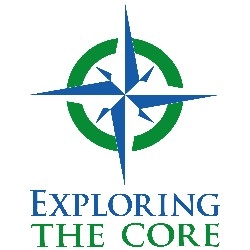 Los Angeles, CA, August 19, 2016 --(
PR.com
)-- It can be difficult to go through all of the complicated educational guidelines handed down by state and federal officials, especially when it comes to the Common Core State Standards. Fortunately, there is a new digital tool that has simplified these complexities: Exploring the Core. Designed by Greg Mullen, a veteran, multiple-subject educator, his app, Exploring the Core, offers an easy-to-understand organization of educational standards for all core skills in and across grade levels. This tool will help teachers collaborate more effectively by showing exactly how skills develop across grade levels according to the state standards. It will also empower parents to be on the same page with their child's teachers and understand key learning objectives in order to support a more clear development of skills as they develop according to the state standards.
Exploring the Core uses a simple visual format that enables teachers or parents to easily distinguish skill sets in and across grade levels. The app offers a matrix of illustrations that allow users to swipe vertically to view all skills within a grade level as well as horizontally to view how skills develop across grade levels. The easy-to-navigate design will assist teachers in their planning and enable parents to readily understand curricula objectives.
It took more than a year of careful investigation for Mr. Mullen to identify and illustrate all of the skills in the Common Core State Standards, then design and develop this first app of this series for Elementary Math K-5. The iOS version launched in June 2016 and is now available on Android devices for a one-time download price of $2.99. Schools and groups with accounts on The App Store or Google Play can receive discounts on school-wide purchases.
To learn more about Exploring the Core, please visit ExploringTheCore.com.
If you'd like more information about the Exploring The Core, or to schedule an interview with Greg Mullen please email contact@exploringthecore.com.
Greg Mullen is a Multiple-Subject credentialed educator in Los Angeles, California. He has taught in multi-grade classrooms for several years in public, private, and charter schools, and is currently a 3rd grade classroom teacher. He believes in building student ownership of learning by empowering students and parents to know exactly what is expected, to know how to meet those expectations, and receive daily guidance in order to accomplish objective goals.