Silverback Migration Solutions is Now Silverback Data Center Solutions, Inc.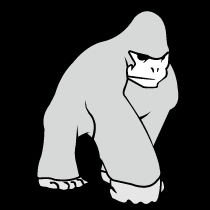 Livermore, CA, September 06, 2016 --(
PR.com
)-- Silverback Migration Solutions, Inc. a world class provider of Data Center Lifecycle Management (DCLM) services, including migration, installation, management, documentation and staffing, today announced the company has changed its name to
Silverback Data Center Solutions
.
"For more than a decade, Silverback has successfully delivered high-quality, 'White Glove' technical migration services to organizations of all sizes and complexities," says Kenneth Jamaca, president of Silverback Data Center Solutions, Inc. "As our service offerings have expanded to include a wide range of managed data center solutions, it's time that our company name more accurately reflects all of our capabilities, it's not just about migration anymore."
Silverback's highly trained technical staff, specialized equipment, physical migration strategy systems, in addition to its vendor and facility neutral status allows the company to deliver services efficiently and effectively at any colocation or physical data center facility.
"Successfully managing complex, technical migrations for clients is what this company was built on," says Jamaca. "That's not going to change. However, we want clients to know that we also have the knowledge, tools, and processes in place to help customers throughout the entire data center lifecycle – from Installation, Decommission, Data Destruction, Remote Hands/Management, and a Hosted DCIM solution."
Silverback Data Center Solutions offers a variety of services designed to fit the needs of customers across the country, including data center migration services, technical equipment installation, managed data center solutions, on-site data destruction or degaussing services, as well as data center staffing and consulting services.
Recently, a report published from Research and Markets has forecasted that the global data center market will continue to grow at a compound annual growth rate (CAGR) of 10.72% between 2016-2020. The report states that increased investments to build new and upgrade existing data centers to support Cloud services, the growing use of Big Data analytics, Internet of Things (IoT) technology, and a growing need for data center colocation and managed services, are the primary reasons for this growth. Jamaca adds, "Companies are adding new facilities more than they are moving existing facilities. That has been the catalyst for our solutions growth, and with it, our new name."
As a facility neutral service provider, Silverback can deploy its services to any data center or customer site, allowing our engineers and technicians to seamlessly manage complex, multi-site projects with ease. With the details of the data center migration and management systems in place, Silverback clients are able to maintain their focus where it belongs - on their core business.
About Silverback Data Center Solutions
Silverback Data Center Solutions, Inc. is a data center services company with a focus on migration, installation and physical support of technical environments. Silverback can provide the following services: Fully Managed Technical Migrations - Data Center, Labs, Server Rooms, New Equipment Deployments - Cardboard to Running, Data Center De-commissioning including Equipment Disposition and Certified Data Destruction, Managed IT Infrastructure Services, including: Remote Hands, Inventory and Asset Tagging, RMA Support, Staffing of Technical and Project Management Roles.As a facility-neutral service provider, Silverback Data Center Solutions is able to provide its services to any colocation, physical data center facility or customer site. Headquartered in Northern California, Silverback Data Center Solutions has operations throughout the U.S. To learn more, visit www.teamsilverback.com.
Contact
Silverback Data Center Solutions, Inc
Kenneth Jamaca
888.245.2344
www.teamsilverback.com

Contact