X3M Systems Announces Former ASRC Federal Exec Bob Smith as Chief Operating Officer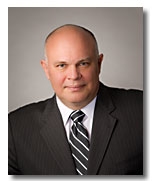 Greenbelt, MD, September 22, 2016 --(
PR.com
)-- X3M Systems, Inc. is pleased to announce the appointment of Bob Smith as its chief operating officer (COO). Mr. Smith brings nearly 40 years' experience in technical mission-focused service delivery to the federal government. He will be responsible for establishing and managing an operational environment appropriate for an emerging 8(a) organization.
"We are extremely excited and honored to welcome Bob as X3M Systems new COO," said Ehsan Bozorgi, X3M's CEO. "His extraordinary success in assisting young companies like ours to rapidly realize their potential with innovation, honesty, and hard work perfectly fits our culture and our vision."
Prior to joining X3M, Mr. Smith was chief operating officer of the Information and Technical Solutions group at ASRC Federal Holding Company where he was responsible for multiple subsidiaries supporting both civil and DoD agencies. Previously, he oversaw rapid growth as president of InuTeq, LLC, a subsidiary in the ASRC Federal family, from its inception in the 8(a) program. Overall, Bob was key in more than $1B of contract value during his tenure with ASRC Federal.
"This is an extremely exciting opportunity," said Mr. Smith, "I am honored to be invited to work with X3M. The character and integrity of the ownership, I am certain, will result in a company offering great value for customers while fostering a great place for employees to work."
About X3M Systems, LLC
X3M is an 8(a)-certified, HUBZone company that delivers IT, engineering, and program management office (PMO) solutions to civilian agencies. X3M is headquartered in Greenbelt, MD. See http://www.X3Msys.com for more information.
Contact
X3M Systems, LLC
Bob Smith
443-302-0202
x3msys.com

Contact