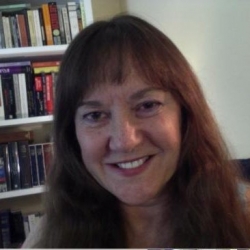 Huntsville, AL, October 20, 2016 --(
PR.com
)-- Patricia D. LaRue of Huntsville, Alabama has been recognized as a Professional of the Year for 2016 by Strathmore's Who's Who Worldwide Edition for her outstanding contributions and achievements for over 15 years in the field of defense.
About Patricia D. LaRue
Mrs. LaRue is currently employed as a Software Engineer for Archarithms, Inc., which is a start-up high tech company providing products, solutions and services to the government and commercial customers. In this position, she is responsible for gathering data, software engineering and database design for software systems. She is also responsible for research and development on componentized API's. She has recently created a Limited Liability Company called Software Brew, LLC, for global software consulting, training, and web-hosting services.
Mrs. LaRue, formerly known as Patricia Holmes, began her journey in life from humble beginnings. She is the only one in her immediate family for generations to graduate from College. She is a descendant of Oliver Wendell Holmes and has dedicated her life to accomplishments that would enable her to be an advocate for further advancement of women in science and technology careers.
After obtaining a B.A. Degree in Business Management / Computer Science from Eckerd College in St. Petersburg, Florida in 1993, Mrs. LaRue is now a candidate for an M.S. Degree in Computer Science. During her career, she has served in different roles on the following multiple impressive projects:
· She worked on the Shuttle contract for the Aerospace Industry at Vandenberg Air Force Base in California.
· She also worked on the Fairchild Aviation Flight Recorder, commonly known as a
black box, software at Fairchild Weston Schlumberger in Sarasota, Florida.
· One of her most recent and rewarding projects was working with the inventor of Touchless Fingerprinting technology at IDair, LLC. There she was responsible for designing and developing the software for multiple security hardware devices including IDair's ONEprint® and mobile devices for both Android and iOS.
She has also worked on multiple contracted projects for NASA and the Defense Industry at Redstone Arsenal in Huntsville, Alabama as well as many enterprise-wide commercial applications for such companies as GTE Telecommunications, Ceridian, Alltel, and Emerson Network Power. Her experience encompasses many different software programming languages and platforms as well as Relational Database Design and Development. She has served in recent years as a Systems Architect, Software Architect, and Principal Architect on both large and small scale applications using popular notation systems such as the Unified Modeling Language (UML) Diagrams and Entity Relationship (ER) Diagrams.
In her spare time, she enjoys learning and discussing Cultural Anthropology, History, Politics, and modern Natural Health Practices. She also enjoys exploring her artistic interests in painting and writing, and her sporting interests in snow skiing, swimming and other water sports.
For further information about Mrs. LaRue or to learn more about her company services, contact
www.softwarebrew.com
.
About Strathmore's Who's Who Worldwide
Strathmore's Who's Who Worldwide is an international advertising, networking and publishing company based in Farmingdale, New York. They are proud to be able to satisfy their clients and continue to have repeat clientele due to their longevity and pride in their products and services. The Owners strive to connect business professionals to enhance their contact base and networking capabilities so they can get the acknowledgment and publicity within their industries and beyond. The Strathmore family has been providing these valuable services for over two decades. They target executives and professionals in all industries to be featured in their publication and on-line directory. Industries include business, law, education, healthcare and medicine, fine arts, IT, government, science, real estate, entertainment and many more accomplished fields. Professional profiles are listed in an annual hardcover journal and in a detailed, searchable database on the website www.strww.com.