The First Annual Freedom On Festival Honors Veterans and the Nation's Fallen with Assuming We Survive, All That Remains, Atreyu's Brandon Saller and More
On October 14, 2016 at the Grizzly Rose in Denver, CO., Article 15 Clothing hosts the first Freedom On Festival honoring Veterans and the Nation's fallen in support of 501c3 Fallen Angel Aviator Foundation. Live performances include Justin Jensonne, Lewis Brice, Assuming We Survive, All That Remains, Atreyu's Brandon Saller and a rowdy debut by the Drinkin'Bros themselves.

Denver, CO, October 12, 2016 --(
PR.com
)-- For one night only on Oct. 14, 2016, from 6 p.m. to 2 a.m. MST, at the Grizzly Rose in Denver, CO, two thousand music fans, Veterans, active duty and military supporters will raise their hands to rock at the first annual Freedom On Festival. Hosted by top military apparel line, Article 15 Clothing owners Mat Best, Jarred "JT" Taylor and Vincent "Rocco" Vargas and produced by member Paul Pacillas Jr., their motley crew will pack the house with the power behind their Drinkin' Bros community, banding together to honor those who have served and our Nation's fallen. Also known as the Drinkin' Bros, their five star rated comedy podcast can be heard weekly on iTunes. Live acts on the bill include Marine Veteran Country Recording Artist Justin Jeansonne, American Metal band All That Remains, CMT's Can You Duet/Southern Rock Recording Artist Lewis Brice, five piece Southern California Pop-Punk/Alternative Rock band Assuming We Survive, Metalcore band Atreyu's Drummer/Vocalist Brandon Saller and a rowdy debut performance by the Drinkin' Bros themselves.
The VIP ticketed experience kicks off early at 4:30 p.m. MST where purchasers get to pre-party with the Article 15 crew, cast of Range 15 movie, Ranger Up's Nick Palmisciano, pro Crossfit athlete Christmas Abbott, off-road driver Justin Peck, professional skater/12x X Games winner Bucky Lasek, actress/model Mindy Robinson and Drinkin' Bros firsthand. Perks include a parking pass complete with early entry to the event, access to Warfighters Tobacco indoor cigar lounge, premium seating, catered meal, drink tickets for Leadslingers Bourbon Whiskey, Spiced Rum and Colorado Native Beer varieties, photo opportunities, autographs and meet surprise notables. Freedom On Festival VIPs can look forward to an exclusive silent auction featuring items such as a custom-made AR15 and Glock 17 rifles courtesy of Triple J Armory and Silencer HQ, all-inclusive trips for two to the 2017 Super Bowl in Houston, TX and shooting adventure with Article 15 and Black Rifle Coffee in Salt Lake City, UT, Gear 49 Motorsports Nutrition package and more.
Proceeds from the Freedom On Festival and silent auction benefit the 501c3 Fallen Angel Aviator Foundation. An association of former and current military Aviators, Veterans from all services and friends of the military, they are dedicated to serving our country's fallen Aviators, Air Crew Members, Fallen Comrades and their families. Membership in the foundation is voluntary, allowing the organization to honor those who have committed their lives to the service of our country. Title partner, the Boedecker Foundation joins American Airlines, Article 15 Clothing, Black Rifle Coffee Company, Warfighter Tobacco, Leadslingers Whiskey, StrikeForce Energy and Gear49 Motorsports Nutrition as proud sponsors of the Freedom On Festival.
Article 15's Mat Best, Jarred "JT" Taylor and Vincent "Rocco" Vargas are available for interviews, arranged through their public relations agency Jade Umbrella.
To purchase tickets to the Freedom On Festival, visit
https://fallenangelaviator.com/freedom-on
.
About Article 15 Clothing: Article 15, otherwise known as the "hooligans with a dream," have vowed to bring laughter and awareness to the men and women who have so selflessly protected our freedoms. Their branding hopes to bring together the community, showing how they support our constitutional rights and the brave souls who protect them. As MBest11x, a YouTube Channel, started by CEO, Mat Best, he and his founding members have grown in popularity and collectively strive to generate increasingly better quality of videos, online entertainment, and community support. Every shirt or product bought through their website fuels this goal. This funding helps provide helicopters, celebrity cameos, professional athlete appearances and more than anything, donations to the Veteran community.
Contact
Jade Umbrella
Stacey D. Barker
323.833.8358
jadeumbrella.com

Contact
Multimedia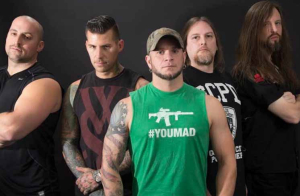 Article 15 Clothing Hosts the 1st Annual Freedom On Festival in Honor of the Veteran's and the Nation's Fallen in Benefit of 501c3 Fallen Angel Aviator Foundation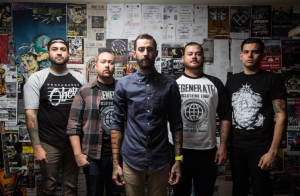 Article 15 Clothing Hosts the 1st Annual Freedom On Festival in Honor of the Veteran's and the Nation's Fallen in Benefit of 501c3 Fallen Angel Aviator Foundation