Avera Digital Announces the Launch of New 4K UHD TV Series
Avera Digital has added a 4K UHD TV series to its product lineup, the Equinox series. Like the Aeria series that came before, the Equinox series combines a slim deign and high performance. It boasts a wider color spectrum, improved contrast and high picture clarity. Avera Digital has added features to make the series the ultimate UHD viewing experience.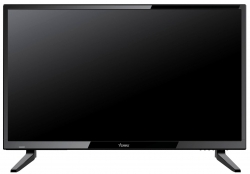 Pomona, CA, October 25, 2016 --(
PR.com
)-- Avera Digital launched the brand's new 4K UHD TV series this week. Named the Equinox series, the new series follows the successful launch of Avera's LED TV series, the Aeria series.
The new series features new technologies to provide a stunning Ultra High Definition display, wider color spectrum, precise contrast and high picture quality to symbolize the balance of light and darkness that comes every year with the equinox.
The Equinox series provides the best picture possible with Ultra High Definition. A 4K resolution provides four times the detail as Full HD. An UHD upscaling picture engine converts lower resolution content to a detailed picture.
"Customers are looking for televisions that provide the best, most realistic picture and the Equinox series does just that," said Vice President of Avera Digital, Hugh Yu.
The Equinox series features CEC's color enhancing and mapping technology that allows for a wider color spectrum. The result is one hundred million display colors.
The Equinox series also features local dimming technology, in which the backlights can dim to adjust the amount of light that travels through the screen. Therefore, the screen displays darker blacks, purer whites and brighter colors. This improves contrast and is particularly beneficial when watching a movie or TV show in a dark room.
Available in 40", 49", 50", 55" and 65" sizes, the Equinox series completes any home entertainment system with its sleek design and high performance. All sizes will be available for purchase online from Amazon, Walmart, Newegg and Fry's Electronics.
The 40" and 49" sizes will be available this month. The 50" and 55" sizes will be available by mid-November in time for the holidays. The 65" size will be available early next year.
For more information on the Equinox series, visit http://averadigital.com/products/televisions/equinox-series/.
Avera Digital is jointly owned and operated by America's most experienced experts, industry gurus and China Electronics Corporation.
Contact
Anissa Melendez
(909) 256-0654

Contact
Multimedia
Learn more about the specifications and features of the Equinox series.