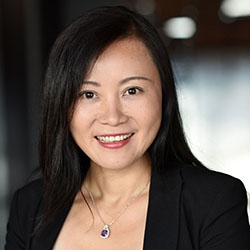 Los Angeles, CA, November 03, 2016 --(
PR.com
)-- Sherri Wu, a former top executive of Alibaba is joining Los Angeles-based startup VoyageOne as Chief Strategy Officer.
Wu will be responsible for not only formulating VoyageOne's strategy, but also leading the charge with some of VoyageOne's largest and most important merchants. "I am truly excited to join VoyageOne because of our expansive vision to bridge the gap between Chinese and foreign retail," states Wu. "We are going to help brands and merchants of all sizes enter China, and give to the Chinese consumers unprecedented access to the best products in the world," adds Wu.
Wu has substantial experience in ecommerce both in the US and China. This dual experience served her well when she was at TMall Global and Vice General Manager of Alibaba Cross-Border Business. Prior to joining Alibaba, Wu held a number of leadership positions in the US, such as Technology VP /GM at online travel giant Orbitz and Chief Technology Officer at finance firm PEAK6 for the retail side.
"Sherri has an extraordinarily strong track record. She was a critical component of Alibaba's success in its cross-border business, not to mention the difference she made at Alitrip," says Dennis Zhang, Founder and CEO of VoyageOne. "It is thrilling to have someone with her capability and background recognize the opportunity VoyageOne has and decide to join the team and lead," adds Zhang.
About VoyageOne: VoyageOne is a technology company focused on enabling US and foreign merchants to enter the Chinese ecommerce market. The company is headquartered in Los Angeles, CA and has offices in Shanghai and serves clients such as BCBG, Spalding, Overstock.com, GILT, and more.