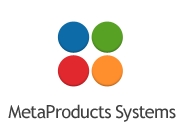 Tampa, FL, December 06, 2016 --(
PR.com
)-- MetaProducts Systems today announces the immediate availability of MetaProducts Revolver version 1.3, a professional software application for computer forensic investigators. Revolver provides a time-saving solution for preserving an unlimited number of Web pages or entire Websites, including the capture of Webpages screen shots.
Revolver saves the source code, including metadata, IP Address, WHOIS information, Audit Log, UTC timestamp, server location on the world map, and more to enable you to receive court admissible evidence to be presented in litigation or legal disputes. The captured content can be easily analyzed and searched to sort out only relevant data.
It comes as a no surprise that the social media is now the main area for cybercrimes including scams, cyberbullying, identity thefts or defamation. However, capturing evidence from social networking sites can be very challenging. Like most of the modern Webpages, social media pages are created dynamically, using both server-side and client-side scripting and other techniques. With the new release of Revolver dynamic sites can be captured with just couple of clicks. New download mode enables investigators to save pages from social media sites, like Facebook, Instagram or Twitter easily and in a manner appropriate for a court.
Other features of the new release include:
- Improved downloading videos from Wistia, YouTube and Vimeo sites with proper playback while browsing sites offline
- Added support for more tags and better links recognition in scripts
- Improved parsing of PDF files
- Added Google search in the Internal Browser if address line contains space symbol
- Pricing and Availability
MetaProducts Revolver is available immediately as a free download at
https://metaproductsrevolver.com/download/
.
About MetaProducts Systems
MetaProducts Systems is a recognized leader in Website archiving and downloading. Since 1997, the company has been developing the most comprehensive technologies in Web spidering to provide powerful solutions in preserving online content.