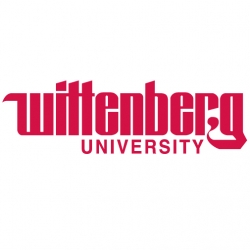 Springfield, OH, December 06, 2016 --(
PR.com
)-- Wittenberg University proudly presents its inaugural Analytics Symposium, Thursday, February 9th, 2017 at the school's Bayley Auditorium. Featuring expert speakers and networking opportunities, the event aims to educate current and prospective students and professionals about the unique field of analytics and its value in the professional sphere.
Having recently launched its Master of Science in Analytics program, the University is thrilled to welcome several engaging speakers to lead the Analytics Symposium, including keynotes Kathy Koontz of Teradata and Dr. Cassie Barlow of the Advanced Technical Intelligence Center. Koontz' presentation, "What Got You Here Won't Get You There: Key Differentiating Skills for Analytic Professionals," promises to differentiate the technical skills needed as a data scientist from attributes required to thrive in an analytics career. Providing a rounded view of the field, Barlow will lead "The Strategic Imperative of Analytics," a discussion highlighting the importance of analytics to organizations and how data creates a competitive advantage in today's market.
Additional event speakers include the following analytics professionals:
· Brooks Fiesinger, Product Planning Manager at Reynolds & Reynolds
· Dr. Jacob Loeffelholz, Senior Analyst at The Perduco Group
· Jennifer Bleen, Vice-President, Data and Analytics at Huntington Bank
Tom Kaplan, Dean of Wittenberg's School of Community Education, described the Symposium as "a great opportunity for people to see a broad range of professional opportunities and fascinating problems being explored in this field. The combination of situational awareness, deep thinking and data can lead to game-changing insights and better decisions."
For more information about the Analytics Symposium, visit www.wittenberg.edu/academics/analytics/symposium.
About Wittenberg University
Named one of Forbes' Top 50 Most Entrepreneurial Colleges and a PayScale Top 10 Business School for mid-career alumni earnings, Wittenberg is a nationally-ranked university for the liberal arts and sciences affiliated with the Evangelical Lutheran Church in America. A leader in providing an active, engaged learning environment defined by excellence in academics, innovation, student success, service and athletics, Wittenberg has repeatedly been recognized by the Princeton Review for its professor accessibility, superior classroom experience and longstanding commitment to sustainability. Additionally, the University currently has more Ohio Professors of the Year than any other four-year institution in the state, and recently earned a spot on the "Best Buy" list in the 2017 Fiske Guide to Colleges. For more information, visit www.wittenberg.edu.
Note to editors: For more information, news and perspectives from Wittenberg University, journalists and analysts may call 937.327.6412. Web links, telephone numbers and titles were correct at time of publication, but may have changed.