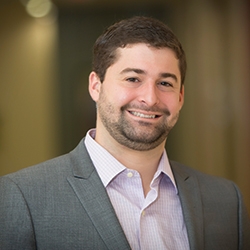 Dallas, TX, December 13, 2016 --(
PR.com
)-- Dallas-based Maclay Properties continues to grow with the hiring of Ross Colley as the Senior Leasing Agent for the company. Colley has previous experience in the multi-family real estate business in Austin, Texas, and will now oversee leasing and commercial sales for several shopping centers throughout Texas and Georgia.
Colley pursued Urban Studies from the University of Texas and is excited to grow in his new position. About his role at Maclay Properties, Colley said, "Real estate is the family business and I've known forever that I wanted to keep that tradition alive. I'm thrilled to continue on this career path with Maclay."
Maclay Properties manages and leases several shopping centers in Texas and Georgia, including Kennemer at Oak Lawn and Lemmon Avenues in Dallas, Custer Square on Arapaho Road in Richardson, Texas, and Wade Green Crossing in Kennesaw, Georgia. Colley is now the Senior Leasing Agent for these three shopping centers, as well as several others totaling 534,533 square feet in gross leasable area.
Steve Shellenberger, partner at Maclay Properties, stated about the new hire, "Ross's education, experience, and work ethic mean great growth are in order for our company. We look forward to him growing with us now as well as far into the future."
In his short time with the company, Colley has leased 34,000 square feet of retail space.
About Maclay Properties Company:
Maclay Properties Company is a full-service leasing and management company specializing in neighborhood and community shopping centers. Steve Shellenberger and Bob Colley are company partners and have been with Maclay Properties for almost 30 years. Founded in 1973, the company seeks to provide leasing expertise that is both responsive and effective, management services that keep tenants and properties operating smoothly, and timely communications with property owners as well as with tenants.
For additional information contact: Steve Shellenberger at 214.522.8200